This story has nothing to do with flying airplanes and very little to do with the military. I suppose you could say it has more to do with bureaucracy. I have a son now approaching my age in this story. Perhaps he might enjoy it.
— James Albright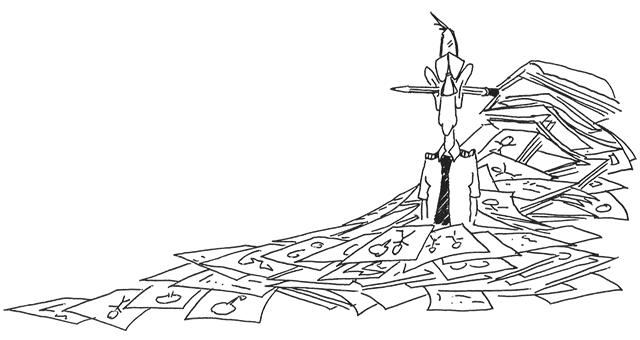 Updated:
2014-07-01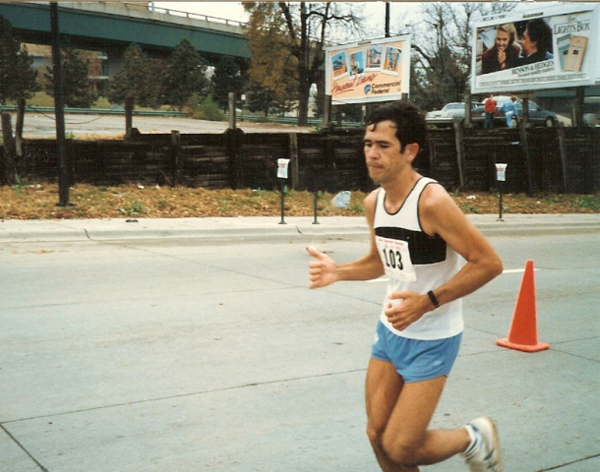 "Hey look at this," Lombard yelled to everyone in the ready room, "Albright is on the fat boy program!"
Everyone ignored him, he was usually pulling some kind of prank that made no sense and, besides, how could I possibly be on the fat boy program? That was impossible.
Still, I had to look. The green printout from the base data processing center hung from the ready room bulletin board. The list of squadron members on the fat boy program had its usual suspects with one addition: me. Of course it wasn't really the fat boy program, we just called it that. Everyone on the Air Force's weight control program was fat.
I got back to the business of getting ready to fly. The day's trip would be a training sortie around the Hawaiian islands and I was planning on one touch and go for every island with a runway big enough to support us: Oahu, Maui, the Big Island, and Kauai. I could return to this silliness when we got back.
The flight went well except for the interphone chatter. I was no longer "pilot" now I was "fat boy." After the last bit of paperwork was signed and my official flight duties completed, I did a last minute check of my squadron puka, the Hawaiian word for hole and our squadron name for mailbox. In it I found a green printout from the base hospital. The sterile note was our introduction to the tailored form letter. The Air Force hadn't yet discovered word processors; the central data facility was our first look at this kind of automation.
CAPT JAMES ALBRIGHT, YOUR LATEST WEIGHT CHECK OF XX135X POUNDS WAS OUTSIDE OF AIR FORCE STANDARDS OF XX150X TO XX200X POUNDS FOR A PERSON OF YOUR HEIGHT XX73X INCHES. AS A RESULT YOU HAVE BEEN PLACED ON THE WEIGHT CONTROL PROGRAM AND MUST REPORT TO HANGAR 8 EVERY WEDNESDAY MORNING AT 0700 FOR BASE GYM CONDUCTED AEROBIC EXERCISES. THIS IS A MANDATORY FORMATION.
The letter went on with helpful diet and exercise hints and a phone number for my commander to call if I needed to miss any of these mandatory formations. I called the number on the form and was told that we in the Pacific Air Forces were five percent better than the rest of the Air Force so our maximum weights were reduced by five percent and guess what they did with the minimum weight? Terrific. I pondered my options but settled on attending. If they wanted me to exercise, so be it. I was running about a hundred miles a week in preparation for the next marathon. A little jazzercise couldn't hurt.
I showed up at the appointed hour and walked into the gym where I saw a sea of flab, the base population of walruses and whales all jammed into one hangar. They stared at me as I entered, wondering why I was trying to make them look bad. The instructor at the front took the incredulity lead. "Are you lost, sir?"
I showed him my letter. "This is a mandatory formation for me, whether it makes sense or not."
"Listen, captain," he said, "why don't you just go out to the donut shop and have a few, I'll sign you off every week."
"Deal."
From day one as an ROTC cadet through the first ten years on my Air Force life as an officer, the only athletic fitness test was the mile and a half run. If you did that in less than twelve minutes, you were fit. As you crept up in age they added minutes. Most guys could muster the standard by doing no exercise at all and then running as if their careers depended on it for that one day.
For me the yearly routine was an exercise in frustration. I wanted badly to be the squadron's fastest runner, but the title always eluded me. By the time I showed up for my first timed run in our Hawaii squadron I was doing the mile and a half in 9 minutes and forty-five seconds, a six-thirty pace. As we showed up at oh-dark-thirty for our run I spotted my competition. Chris was a fellow copilot, lean, and built for speed. As the squadron first sergeant explained the out-and-back course and drew a line in the dirt for the starting line, everyone parted for Chris to take the lead, they knew he would keep it. "Ready, set, go!" After two steps I too knew Chris would keep the lead. I didn't even place second.
The next year was a repeat of the first, though I managed to get my time below 9 minutes. By the third year Chris left the squadron but was replaced by an even faster runner. I was doomed for a perpetual also ran status.
By year four I was assigned to the wing staff as the base's one and only flight safety officer. I showed up for the annual event to a new crowd of faces and now the sea parted for me. The new first sergeant described the course while looking specifically at me. "Why are you addressing only me?" I asked.
"Because, captain, you are going to be in front. I've seen your card."
And so it was. I ran the out portion of the course, turned around and didn't see another runner for a few minutes. As I made the last turn to the finishing straight away I had to jump off the track as an ambulance tore through the course, its lights flashing. Despite the diversion, I had my first sub-eight minute mile and a half. There were no congratulations, however. One of our wing staff members had a heart attack at the halfway point and was dead.
Years later the Air Force revealed that these kinds of deaths were happening about once every two years and it was time to stop the ritual. Everyone suspected we would soon be doing the military physical training found in our sister services but everyone was wrong. Instead we replaced the run with a stationary bike and a heart monitor. All you had to do was get on the bike and pump up your heart rate to eighty percent of your age adjusted maximum, keep it there for ten minutes, and you were done. The corpulent crowd loved it, it was easy.
Your maximum heart rate, they said, was equal to 220 minus your age. A thirty year old would have a maximum of 190 and needed a heart rate of 152. It took me nearly an hour of pumping that stationary bike at its top setting to get my heart rate there. Ten minutes later I was exhausted. I hated it. Most of the jelly donut crowd were practically at their target rates just strapping on the heart monitor and climbing onto the bike. They loved it.
Twenty years and fifty pounds heavier I am wondering if I can run a mile and a half without stopping. Growing old is not for wimps.