The cleverest trick by someone arguing a point without facts is to use a twist of statistics to prove a point. Here is where we find accident rates and the claim pilots are letting the world down by not holding their end of the man/machine equation. Look at the chart below, accident rates have plummeted. (True). Look at the chart below that, accidents caused by pilots are way up! (Not true.)
— James Albright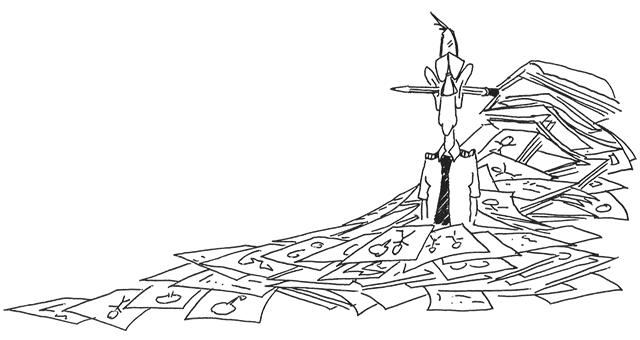 Updated:
2015-04-03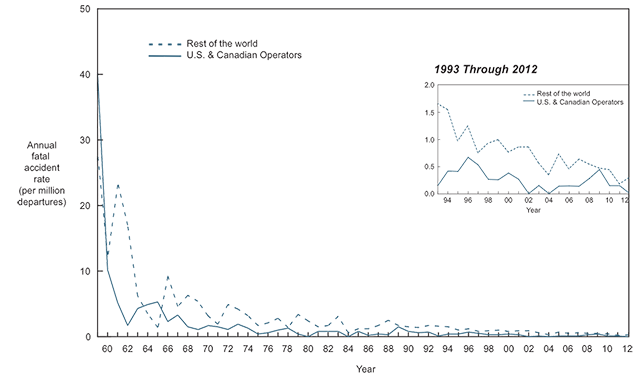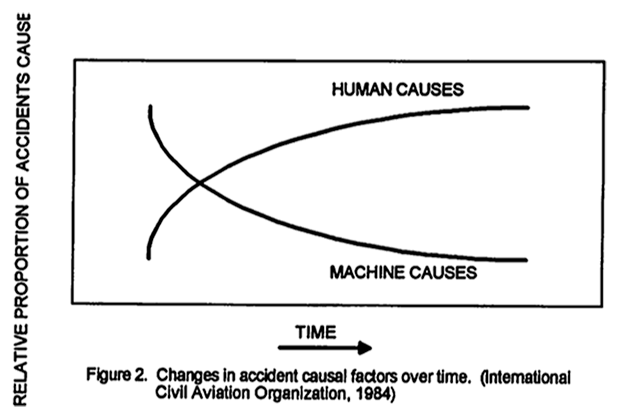 Changes in accident causal factors over time, from CRM Handbook, figure 2.
The percentage of accidents caused by pilots is indeed up. But the number is down, even in the face of many more flights, many more airplanes, and many more pilots.
None of this is to excuse pilot error as a cause of accidents. We should continue to strive for improvement. But don't let the faux statisticians make you think it is a lost cause. It isn't.
The big picture falling accident rates (on the top of the page) leads one to believe we have this aviation thing figured out. The decline has been so sharp that it is undeniable that things have gotten better. While a lot of that is because we are smarter, most of it is because we are smarter at building airplanes.
An ICAO study notes that the proportion of accidents caused by humans is way up. Of course this is statistical hocus pocus. While the number of accidents has gone down, the number caused by mechanical problems has gone way down. Human issues have no place to go but up. I would argue that we as pilots have made great strides as well, but we can and should improve.
1 — Summary by phase of flight