We tend to get wrapped up in our own worlds and forget that aviation is made up of wide variety of characters, each forging their own paths in an effort to defy gravity. Every now and then I meet one of those characters with the thought, "here is a one of a kind." Todd Silver was just such a one of a kind.
— James Albright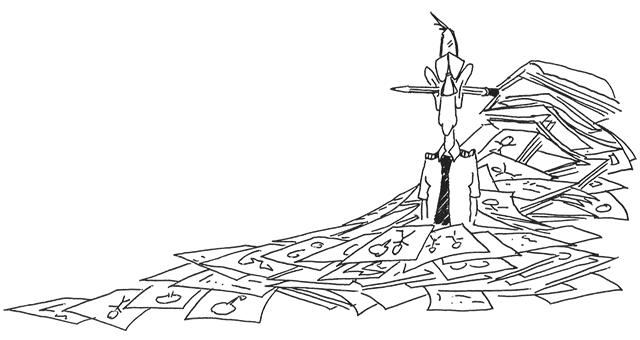 Updated:
2018-11-23
I knew Todd briefly. He gave a friend of mine and me a tour of his "factory" (more about that to come) and we shared breakfast and lunch with him a few times. My friend, Justin, was buying a canopy from Todd but we grew to enjoy his company so much, that whenever we were in his town, we bought him a meal just to listen to him talk. He died about five years after we last saw him. He will be missed.
Factory Tour
"Todd's factory" is the way I like to remember our first meeting. It was basically a shipping container in a small town near Boca Raton, Florida. It is where Todd taught himself to build a better mousetrap.
Justin was building his own airplane, a Vans RV-8, a sleek single-engine airplane that can be built in five years or so, if you really work at it. More about Van's and the RV-8: https://www.vansaircraft.com/public/rv8.htm
You pretty much build the RV-8 with a set of diagrams, a helpful community of fellow self-builders, and then you buy an engine, some avionics, and a canopy. Todd Silver saw a need and started "Todd's Canopies." It's a bubble canopy that provides great visibility and moves forward and aft to provide the occupants ingress and egress. The canopies are complex shapes and can be tailored to accommodate varying sizes of pilots. (Justin is over 6'5" tall.)
"How does one turn a flat piece of Plexiglas into such a complex shape?" I asked while looking at a flat table with a grid of holes sitting on top of what could have been the table Dr. Frankenstein used to reanimate life.
"One usually invests in an expensive vacuum molding system with even more expensive heat lamps and a computer with enough power to send a man to the moon," he said. "That's what one usually does. Do you see any of that equipment around here?"
Todd was secretive about the process he invented that bypasses the need for expensive vacuum pumps and lunar orbit computers and I let the subject drop. He had a colorful way with words and just listening to him talk about the weather was entertaining enough to compensate for the price of breakfast. So off we went to his favorite greasy spoon for a stack of pancakes and seven-egg omelets. Over that first meal, we figured out that Todd was a self-taught engineer with a passion for flying. He had a son from a previous marriage and was in the middle of a long distance relationship with his bride to be, somewhere in the Ukraine. As Justin talked about flying I intervened a few times to talk about engineering. Todd asked a few technical questions, listened to my answers, and nodded politely. I could tell that he recognized what I was saying had academic merit, but perhaps was of little practical use to Todd of Todd's Canopies. Nevertheless, we were granted access to his list of frequent breakfast visitors.
On our second or third visit to the factory, Todd pointed to the large flat bed table I kept looking at. On top, it looked like an air hockey table with holes to provide a cushion of air for a toy hockey puck to glide without friction. Underneath the table there were twenty or thirty large power cables, each connected to its own rheostat and switch. The sides of the table bore evidence of heavy duty clamps on the bottom, and a very smooth rubber-like surface on top. It was a mysterious contraption.
"Want to know how it works?" Todd asked.
"I do," I said.
"Okay," he said. "But put that camera away first. I can't be giving away my design."
Todd's ingenious idea was to construct the hockey table connected to a $200 Home Depot air compressor ("It's cheaper to blow than to suck," Todd said) and line the bottom with a series of narrow heat blankets. Each blanket was mounted perpendicular to the longest dimension of the canopy. "I clamp the Plexiglas against the table with an air-tight seal around the edges," he explained. "I then heat each zone of the table according to how much deflection I want for that area of the canopy. I figure out how much heat is needed in each zone against how much air pressure against how much time. So there is no mold at all."
"Pressure versus temperature versus time," I said. "I would like to see that formula!"
Todd moved a four-by-eight piece of plywood from a wall to reveal a wall of numbers that summarized his work on various canopies. "I get them right most of the time, but I keep a log of the canopies I've done that I can look up against a book of the numbers I already computed. No sense figuring anything twice."
Todd said he didn't have any canopies ready for a demo, but I suspect we hadn't yet earned that level of trust yet.
Delivery
The canopy arrived on time and we visited a few more times to learn more about how to cut the canopy into two sections, a windshield forward and the sliding canopy aft. Our breakfasts continued to be entertaining; but as a third party to the canopy buyer/seller relationship, I felt I wasn't pulling my weight in our regular meals. I found a way to help Todd during our last meeting
"So what's it like, flying a Gulfstream?" Todd asked.
"In some ways it is more like programming a computer than it is flying an airplane," I said. "The RV-8 is probably a more rewarding 'stick and rudder' experience than just about any large, non-aerobatic jet."
"I have a pilot's license," he said, pulling out a ragged, threadbare, paper private pilot's license. "But I haven't used it in twenty years. Is it still any good?"
"I think you are going have to get this reissued," I said. "The license itself is still good, but the piece of paper looks more like a credit card these days. Plus you have to have a statement about speaking English on it. I can get you the forms."
We spent the rest of the meal talking about the process of getting a biennial and how to get recurrent. I mailed him the forms the next week. Six months later, over our next breakfast, he proudly displayed his new license. "It's just a thing to show my friends," he said. "Getting back into the air is just a dream right now."
Todd Flies Again
I think Todd had a good four or five years after we last saw him. Unfortunately, his time on earth was too short.
Todd did get back into flying and he bought a Mooney M20E a few years later. He married again and had become a known fixture in the home build aircraft world. Over the years, he had accumulated over 600 hours of total flight time, 70 in the Mooney.
Todd Flies West
Todd's eventful life came to a premature end on June 11, 2016. He will be missed.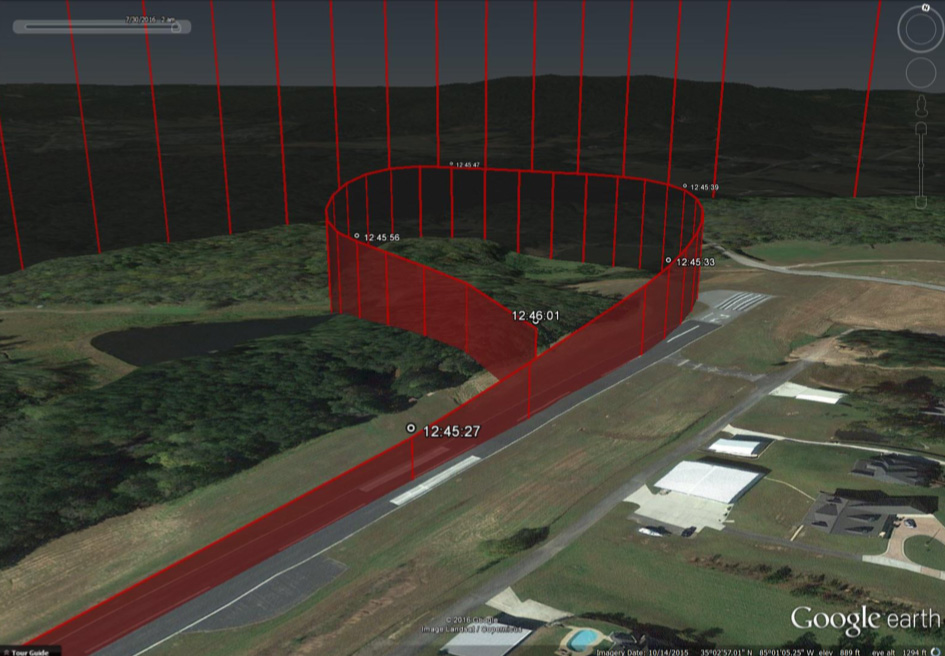 At the end of the second leg of a cross-country flight, the private pilot made an approach to runway 3 at the destination airport and subsequently performed a go-around. A flight instructor, who was about 3 miles from the airport and preparing to land on runway 21 did not hear any radio communications from the accident pilot. He observed the airplane in a climbing left turn near the departure end of runway 3, about 80 to 100 ft above the ground. The airplane then made a steep 45° to 60° bank to the right, with a nose-high attitude. As it progressed through the turn, the airplane's nose dropped, and it began a slow 270° rotation at a high descent rate. The airplane impacted the ground and came to rest upright on a grass area adjacent to the east side of runway 3.
Data from an onboard GPS confirmed the flight path described by the flight instructor and showed that the airplane's groundspeed was about 74 mph during the right turn. The airplane owner's manual indicated that the airplane's stall speed in a 60° bank varied from 90 to 96 mph indicated airspeed depending on flap setting. Examination of the airframe and engine did not reveal evidence of any preimpact mechanical malfunctions that would have precluded normal operation. Based on witness information and recorded GPS data, it is likely that the pilot failed to maintain airspeed while maneuvering after the go-around, which resulted in an exceedance of the airplane's critical angle of attack, an aerodynamic stall, and subsequent loss of control.
The National Transportation Safety Board determines the probable cause(s) of this accident to be: The pilot's failure to maintain adequate airspeed and his exceedance of the airplane's critical angle of attack while maneuvering after a go-around, which resulted in an aerodynamic stall.
Source: NTSB Accident Docket
Tragically, Todd Sterling Silver, 57, of Fort Lauderdale, Florida, succumbed to his injuries on June 12, 2016, in Collegedale, Tennessee. He was the owner and founder of the international company Todd's Canopies and had a deep passion for flying. He was a devoted husband to his wife, Tetiana Silver, whom he adored, and a caring father to his four children. Todd was loved not only by family and friends, but by members of the aviation community all over the world. He was a very gifted pilot and engineer.
Suzanne Joyce Silver lost her life in a tragic airplane crash in Collegedale, Tennessee on June 11, 2016 along with her son, Todd Silver, and grandson, Gerhard Silver. Her granddaughter, Gabriella, survived the crash.
Gerhard Stefan Silver, son of Todd Silver and Jennifer Moritz, was born June 14, 2002 and called up to Jesus June 11, 2016. We rejoice that he is in God's glory and presence. Gerhard lived his young life as a servant of our Lord and is painfully missed.
Source: Kathryn's Report

References
(Source material)
NTSB Accident Docket, Mooney M20E, ERA16FA208, June 11, 2016