I had a job in the Air Force where I did quite a bit of aircraft buying and selling, but as a civilian I've only done it for one Challenger and three Gulfstreams. So my experience is limited. But this checklist is a start.
— James Albright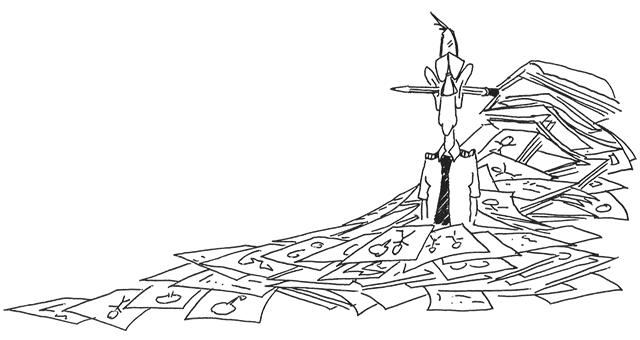 Updated:
2021-02-18

1
Aircraft definition and contract terms
For most operations, your focus on the contract will be on how the airplane is outfitted and timing. A new airplane may have training slots associated with it; you need to make sure there are enough and they will happen soon enough so that everyone is trained when they need to be, but not so soon as to make the training stale when you finally take delivery. Outfitting is also important. You may be surprised to see what the person who arranged the contract thought was important, and what they didn't think was needed.
In the Gulfstream world, the Product Specification is a lengthy document that can almost be used as an outfitting document. Pay close attention to the details of each item to make sure the aircraft is completed as you expect. If you find something amiss, a Work Change Request is in order.
Green Aircraft Acceptance

Build Record Review
Green aircraft visual acceptance

Completion Process

Seat Approval
Picture Diary of Completion
Paint Stripe Layout
Paint Base Coat Inspection
Order Spare Parts and Ground Support Equipment

Records Inspection

MP Audit
ICA Document Review
Burn Certs
Spare Fabric Certs
Life Limited Components Certifications
Maintenance Records
ASC, CB and ACB Compliance
FDR Report Download
Completion Drawings
Supplemental MMs
Manuals and Pilot Guides

Delivery

Cabin View Configuration Settings
Cabin Management Control Settings
AAS APM Setting confirmation
Weight & Balance report
Sound Survey
Verify phone handset set-up and extension #s
Loose Equipment Inventory
Acceptance Flights
The completion process could take longer than the aircraft build itself, so you might have to be concerned with aircraft preservation after it has come out of the factory green. I've seen engines removed as part of the normal process or simply preserved on our insistence. I have asked to have air conditioning ducts sealed to prevent the dust from the interior build creeping into the ducting. In the old days we could find skin wrinkles, missing or bent fasteners, and other things that might be missed once the aircraft is painted. (I've not seen that in a long while.) This is your last chance to inspect much of the inside of the airplane before the interior is installed.
You might consider having your principal passengers give the seats a try before installation. The picture diary may or may not be important to the people paying the bills, but it is certainly a nice thing to have when doing future troubleshooting. Bring your most artistic people to the stripe layout and paint inspection. I've had a designed see that a paint stripe on the tail wasn't parallel to one on the fuselage that nobody else detected. I've had a mechanic spot several access panels painted so they couldn't be opened without marring the adjacent paint. If you accept the paint job in less than four hours, you aren't paying close enough attention.
Never assume your existing ground support equipment will work with the new aircraft.
Unless your maintenance team is very sharp, consider hiring a consultant for the records review.
Load up the acceptance flight with extra pilots, flight attendants, and even some of your most critical passengers. Test everything.
It pays to keep a diary of the process and a detailed list of things promised and expected. You need to check off the items as they happen, and then again for delivery. I've seen some complicated completions where a promised item was delivered in time for the acceptance flight only to disappear for delivery. (It wasn't intentional, they emptied the interior for cleaning and the missing items were misplaced.) I've seen a carpet completely trashed between the last acceptance flight and the date of delivery.
4
Flight department tasks
On Board Documents

Letters of Authorization
A056 Datalink
A153 ADS-B Out
B034 PRNAV/BRNAV
B036 RNP 10/5/4/2/1/A
B039 North Atlantic High Level
B046 RVSM
C052 GPS Approaches
D195 MEL
International Operations Manual
Maintenance Book
Aircraft credit cards
Customs sticker
Southern Border Overflight Exemption
Certificates of Insurance
Aircraft Software Disks
Aircraft Noise Certificates
Aircraft Subscriptions
Engine maintenance program
Aircraft health monitoring progrmas
Aircraft satellite phone system contracts
Aircraft security system contracts
NOAA ELT registration
SELCAL registration
Jeppesen
Medair
Registrations
N-Number
Data Plate
ICAO Registration Plate
Satcom 24-bit address
Transponder
NATS-EU
NAV Canada
Fuel Services
EU Import Registration
Cape Town Compliance
Warranties
Military
Depending on your FSDO, you might be able to start the LOA process before delivery, provided you have the Certificate of Airworthiness. Some LOAs may need the Aircraft Registration.
Many of the aircraft connectivity options will need to be tested prior to delivery and you may find these are done under a generic contract under the manufacturer's registration. Then, as the time period on these contract expire or are transferred back to the manufacturer, your aircraft will start to lose functionality. You should press the seller to find out what contracts are needed and when they expire.
Location
Aircraft Registration – "Pink Slip"
Your tax lawyers should be on top of this, but depending on where the aircraft was built, where you are located, and the tax laws from both locations, it might be in your best interest to take delivery in a third location.
References
(Source material)
Please note: Gulfstream Aerospace Corporation has no affiliation or connection whatsoever with this website, and Gulfstream does not review, endorse, or approve any of the content included on the site. As a result, Gulfstream is not responsible or liable for your use of any materials or information obtained from this site.