As I near retirement my marching orders from on high are to replace myself with myself; we have been on the hunt for another Air Force veteran with command experience, a logbook filled with international flight operations in transport category aircraft, and experience with things blowing up on occasion. It has been a long and frustrating process, especially given that most Air Force pilots have visions of airline careers ahead of them.
— James Albright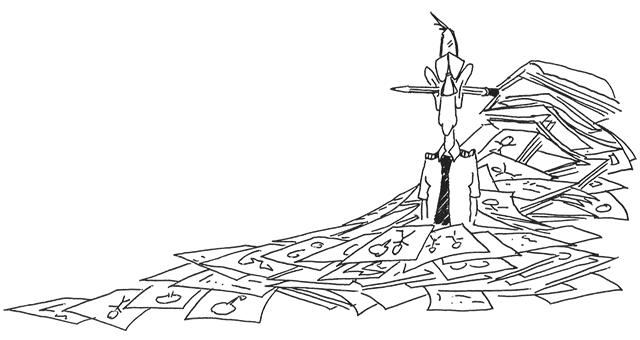 Updated:
2016-09-05
I spent five years training with United Airlines when they had the contract to keep us Air Force Boeing 747 pilots fully qualified in the airplane and Category III ILS operations; the experience soured me on the airline experience and turned my sights to corporate aviation. Since then I've been of the opinion that success with the airlines depends on luck; you have to pick a survivor but you can't predict which carrier will still be around in two years, much less twenty. I've also believed that you can survive multiple job changes as a corporate pilot based on skill and hard work. To me the airlines versus corporate aviation question was easy. So I set out to prove that point by interviewing three Air Force pilots turned airlines, and three others turned corporate. As it turns out I was wrong.
I think the reason many of our preconceived notions about the airlines or corporate aviation are so varied is because the institutions themselves are so varied. So let's get specific about what we are talking about. We are only considering major airlines who appear to have a better than even chance of surviving the next few decades. My crystal ball tells me this list includes American, Delta, JetBlue, Southwest, and United. You have to be even more careful when looking at business and corporate Aviation. I would only consider someone flying an international business jet with at least a 4,000 nm range; basically the higher end Falcons (Dassault), Globals (Bombardier), and Gulfstreams. That isn't to say other business jets and airlines are bad bets, but if you are a highly experienced Air Force pilot you may be better served raising your sights.
What follows are the answers to ten questions I posed to each of six pilots, interspersed with a few of my comments. Each of these pilots are highly successful in their chosen career paths, and maybe it will give you greater clarity on which path to take. They are listed in the order that I first met them. I then followed all that with my answers and conclusions. Is this scientific? No. But it may give you a perspective you didn't have. Oh yes, if you are that Air Force pilot we have been looking for, contact "Eddie" below.
Even knowing what I know today, if transported back in time to the year 2000, I think I would still opt for the life I chose. I am told, and I believe, that I would be bored senseless as an airline pilot. But having said that, I think the right answer for most Air Force pilots in the year 2016 is probably to find one of the strongest major airlines; you will probably enjoy steady employment flying well maintained equipment in well run organizations. Today's pilot shortage is real and is going to get worse; the demand for Air Force pilots will only increase.
But if you want a greater variety in your flying, if you want to get more involved with more than just the mechanics of flying from Point A to Point B, if the term "city pair" bores you, or if you can't find a major airline, you should investigate a corporate operation at the top end, flying a long range Gulfstream, Dassault, or Bombardier product. But you should make this decision early because it isn't easy to start with a an airline and fall back to corporate aviation. The airline mind-set doesn't work in corporate aviation and very few airline pilots make the transition successfully.