Back in the days every pilot had to be well versed at chasing through pages and pages of graphs to determine the various takeoff and landing data computations, we had a good sense about what was about right and what wasn't. Those days are gone.
— James Albright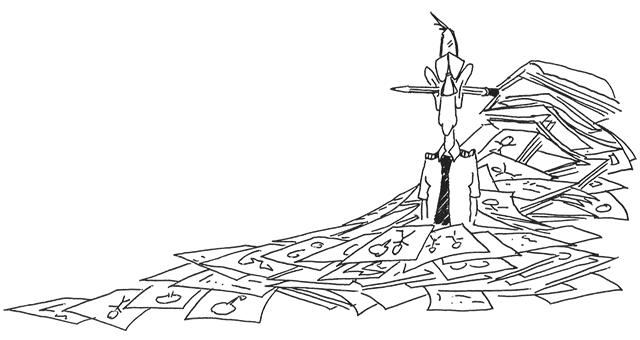 Updated:
2019-09-14

Date: 12 March 1991
Time: 0906
Type: McDonnell Douglas DC-8-62H-AF
Operator: Air Transport International
Registration: N730PL
Fatalities: 0 of 3 crew, 0 of 2 passengers
Aircraft Fate: Destroyed
Phase: Takeoff
Airport: (Departure) New York-John F. Kennedy International Airport, NY (KJFK)
Airport: (Destination) Brussel-Zavetem Airport (EBBR)
BFR FLT, THE FLT ENG (F/E) HAD CALCULATED 'V' SPDS & HORIZONTAL STABILIZER TRIM SETTING FOR TAKEOFF, BUT NEITHER THE CAPT NOR THE 1ST OFFICER (F/O) HAD VERIFIED THEM.
DRG ROTATION FOR TAKEOFF, THE CAPT NOTED THAT THE FORCED NEEDED TO PULL THE YOKE AFT WAS GREATER THAN NML & THAT THE ACFT WOULD NOT FLY (AT THAT SPD). SUBSEQUENTLY, HE ABORTED THE ATMTD TAKEOFF. REALIZING THE ACFT WOULD NOT STOP ON THE REMAINING RWY, HE ELECTED TO STEER IT TO THE RGT TO AVOID HITTING TFC ON A HWY NR THE DEP END.
THE ACFT STRUCK ILS EQUIP; THE LNDG GEAR COLLAPSED & ALL 4 ENGS TORE AWAY. SUBSEQUENTLY, THE ACFT WAS DESTROYED BY FIRE.
Source: NTSB Report
INV REVEALED THE F/E HAD IMPROPERLY COMPUTED THE TAKEOFF DATA. HE HAD CALCULATED THE 'V' SPDS & HORIZONTAL STABILIZER TRIM SETTING FOR 242,000 LBS; HOWEVER, THE ACTUAL TAKEOFF WT WAS 342,000 LBS. ROTATION SPD (VR) FOR THIS WT WAS 28 KTS ABV THE SPD THAT WAS USED. INV REVEALED SHORTCOMINGS IN THE OPERATOR'S FLIGHTCREW TRAINING PROGRAM & QUESTIONABLE SCHEDULING OF QUALIFIED (BUT MARGINALLY EXPERIENCED) CREW MEMBERS FOR THE ACDNT FLT.
Source: NTSB Report
The National Transportation Safety Board determines the probable cause(s) of this accident to be: IMPROPER PREFLIGHT PLANNING/PREPARATION, IN THAT THE FLIGHT ENGINEER MISCALCULATED (MISJUDGED) THE AIRCRAFT'S GROSS WEIGHT BY 100,000 LBS AND PROVIDED THE CAPTAIN WITH IMPROPER TAKEOFF SPEEDS; AND IMPROPER SUPERVISION BY THE CAPTAIN. FACTORS RELATED TO THE ACCIDENT WERE: IMPROPER TRIM SETTING PROVIDED TO THE CAPTAIN BY THE FLIGHT ENGINEER, INADEQUATE MONITORING OF THE PERFORMANCE DATA BY THE FIRST OFFICER, AND THE COMPANY MANAGEMENT'S INADEQUATE SURVEILLANCE OF THE OPERATION.
Source: NTSB Report
References
(Source material)
NTSB Aviation Accident Final Report, Miscalculated Gross Weight for Takeoff, Douglas DC-8-62, 03/12/1991, NYC91FA086