The pilots of British Airways Flight 38 did well to get the airplane on the ground with only one serious injury to its occupants and there is little to critique about their performance. What interests me in this are the lessons drawn by Gulfstream for the G550 and the new information about fuel "stickiness."
— James Albright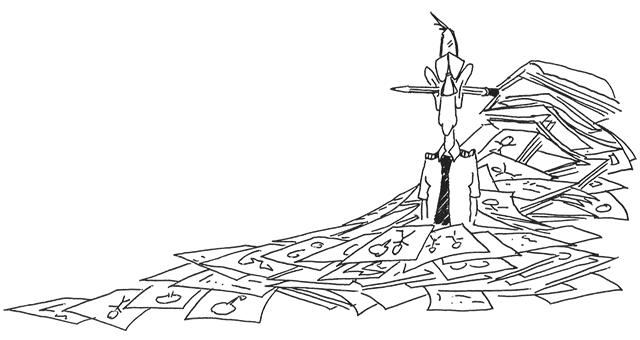 Updated:
2014-10-03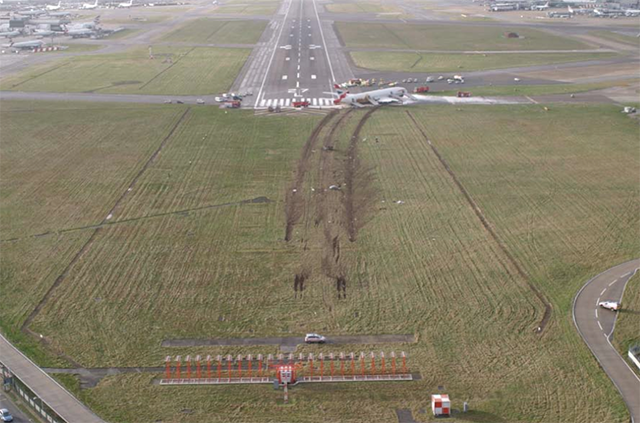 British Airways Flight 38,
from AAIB, figure 1.
The Boeing 777 carries a lot of fuel and incorporates a water scavenging system to eliminate water in the fuel tanks. It does not have a heated fuel return system similar to what is found in the G550. Where the aircraft are similar is they both have Rolls-Royce engines controlled by Full Authority Digital Engine Control (FADEC), where a computer determines thrust levels based on more than just pilot inputs. Gulfstream's reaction to this mishap was to mandate the heated fuel return system be turned off at top of descent. I'm not sure how the heated fuel return system can introduce ice into the fuel system.
The Accident Report did an excellent job showing that cold fuel tends to adhere to its surroundings between -5°C and -20°C and is most "sticky" at -12°C. These are common fuel tank temperatures for both the G450 and G550.
The mishap aircraft's fuel flow demands increased four times on approach, times corresponding to flap and gear drag increases. The fuel temperature following a very cold en route and descent phase was just increasing into the "sticky" range. The fuel filters just prior to the fuel pumps clogged with ice, causing the engine rollbacks. It could be worth considering delaying approach and landing until fuel temperature increases out of the "sticky" range if flying an airplane prone to fuel system icing.

Date: 17 January 2008
Time: 1242
Type: Boeing 777-236ER
Operator: British Airways
Registration: G-YMMM
Fatalities: 0 of 16 crew, 0 of 136 passengers
Aircraft Fate: Damaged beyond repair
Phase: Landing
Departure Airport: Beijing Capital Airport (ZBAA)
Destination Airport: London Heathrow Airport (EGLL)
Whilst on approach to London (Heathrow) from Beijing, China, at 720 feet agl, the right engine of G-YMMM ceased responding to autothrottle commands for increased power and instead the power reduced to 1.03 Engine Pressure Ratio (EPR). Seven seconds later the left engine power reduced to 1.02 EPR. This reduction led to a loss of airspeed and the aircraft touching down some 330 m short of the paved surface of Runway 27L at London Heathrow. The investigation identified that the reduction in thrust was due to restricted fuel flow to both engines.
It was determined that this restriction occurred on the right engine at its Fuel Oil Heat Exchanger (FOHE). For the left engine, the investigation concluded that the restriction most likely occurred at its FOHE. However, due to limitations in available recorded data, it was not possible totally to eliminate the possibility of a restriction elsewhere in the fuel system, although the testing and data mining activity carried out for this investigation suggested that this was very unlikely. Further, the likelihood of a separate restriction mechanism occurring within seven seconds of that for the right engine was determined to be very low.
Source: AAIB, page 2.
Boeing 777-200ER Fuel System
The G450/G550 fuel boost pumps are also in a tank within the fuselage and are also protected by a non-bypassable filter.
The G450/G550 have no such system, but are also not known to accumulate fuel tank water.
Fuel Flow Demands on Final Approach
Fuel System Ice Accumulation
The investigation identified the following probable causal factors that led to the fuel flow restrictions:
Accreted ice from within the fuel system released, causing a restriction to the engine fuel flow at the face of the FOHE, on both of the engines.
Ice had formed within the fuel system, from water that occurred naturally in the fuel, whilst the aircraft operated with low fuel flows over a long period and the localised fuel temperatures were in an area described as the 'sticky range'.
The FOHE, although compliant with the applicable certification requirements, was shown to be susceptible to restriction when presented with soft ice in a high concentration, with a fuel temperature that is below -10°C and a fuel flow above flight idle.
Certification requirements, with which the aircraft and engine fuel systems had to comply, did not take account of this phenomenon as the risk was unrecognised at that time.
Source: AAIB, page 2.
References
(Source material)
Accident to Boeing 777-236, G-YMMM at London Heathrow Airport on 17 January 2008, United Kingdom, Department of Transport, Air Accident Investigation Branch, Report 1/2010.