Flying over most of Africa not too long ago was an exercise in faith. There was very little radar and en route air traffic control depended on everyone filing an accurate flight plan, adhering to that flight plan, and broadcasting their position in a timely manner. There was much that could go wrong, as this mishap shows.
— James Albright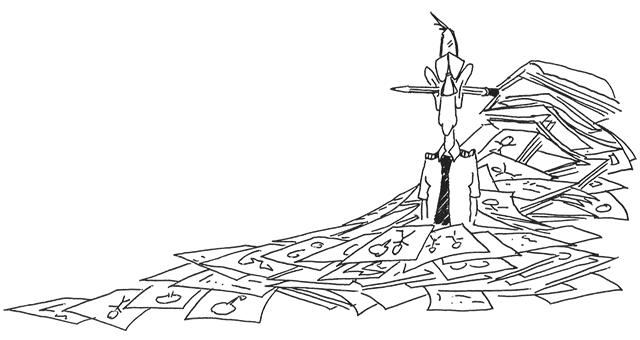 Updated:
2012-01-01
Pilots filed flight plans, air traffic control deconflicted those flight plans, and everyone Broadcast Position in the Blind. Every time I did this, back then, I knew I was rolling the dice that everyone was where they needed to be. Lost communications procedures are not standard today and back then they were even worse. The C-141 crew was where they needed to be, the German crew was not. It is hard to scan for aircraft hours on end, but you have to fly paranoid because the Big Sky Theory doesn't work.
The USAF President of the Accident Investigation Board stated: "In my opinion, the absence of TCAS was not a cause or substantially contributing factor, but the presence of a fully operational TCAS could have prevented the accident."
Three years before this mishap I was a budgeting officer at the Pentagon and we funded TCAS for several aircraft types only to have the funding removed. "Why do we need that?" My boss asked. He was a three-star general officer and career fighter pilot. "That's why we got a pilot up front, to use his %$#! eyes." The AF funded finally funded TCAS after this mishap.

First Aircraft: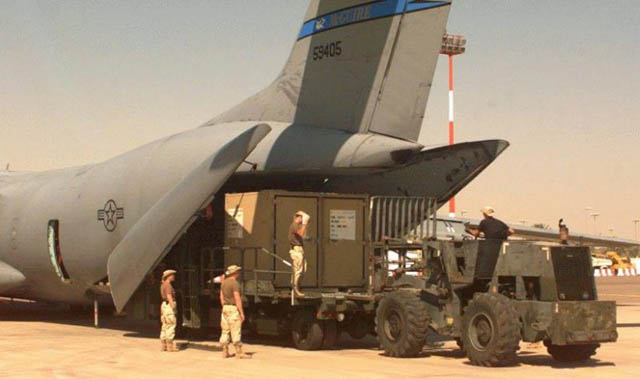 Date: 13 SEP 1997
Time: 17:10
Type: Lockheed C-141B Starlifter
Operator: United States Air Force - USAF
Registration: 65-9405
Fatalities: 9 of 9 crew
Aircraft Fate: Destroyed
Phase: En route
Airports: (Departure) Windhoek-Hosea Kutako International Airport (WDH/FYWE), Namibia; (Destination) Georgetown-Wideawake Field (ASI/FHAW), St. Helena
Second Aircraft:
Type: Tupolev 154M
Operator: German Air Force (Luftwaffe)
Registration: 11+02
Fatalities: 10 of 10 crew, 14 of 14 passengers
Aircraft Fate: Destroyed
Phase: En route
Airports: (Departure) Niamey Airport (NIM/DRRN), Niger; (Destination) Windhoek (WDH/FYWH), Namibia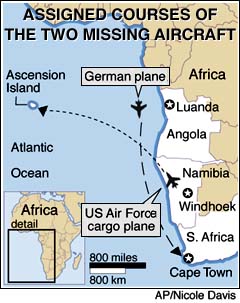 At approximately 1510 hours UTC, 65 nautical miles west of the Namibian, coast, a US Air Force C-141B Starlifter collided with a German Air Force (Luftwaffe) Tupolev 154M in mid-air. The C-141B, serial number 65-9405 was using the call sign REACH 4201 and was operated by the 305th Air Mobility Wing; the Tupolev used the call sign GAF 074.
At 1411 UTC, REACH 4201 had departed from Windhoek, Namibia. The aircraft was at its filed for and assigned cruise level of 35,000 feet (FL350). The aircraft was on its filed for and assigned flight plan routing.
Earlier at 1035 UTC, GAF 074 departed Diori Hamani International, Niamey, Niger, after refueling, continuing to its next refueling stop at Windhoek. At the time of the accident, the aircraft was not at its filed for cruise level of FL390 but was still at its initially assigned cruise level FL350. The aircraft was on its filed for and assigned flight plan routing.
Windhoek ATC was in sole and continuous radio contact with REACH 4201 on VHF 124.7. The agency did not know GAF 074's movement. Luanda ATC, at one time, was in radio contact with GAF 074 on HF 8903, but they were not in radio contact with REACH 4201. Luanda ATC did receive flight plans for both aircraft but a departure message for only REACH 4201.
Source: Aviation Safety Network
Filed flight plans in Africa often call for a change in altitude, depending on the direction of flight or any particular airway requirements. Even without radio contact with a controlling agency, crews were expected to adjust altitudes according to the filed flight plans.
I was an acquisition budget officer on the Air Staff at the Pentagon in 1994, three years before this accident. I tried to get funding for TCAS for part of the Air Force VIP fleet with hopes in our office to have the program expand to all airlift aircraft, including the C-141. The Vice Chief of Staff of the Air Force said no, mocking me as he did so. "We gave you a window and a set of eyes to clear for traffic. You don't need this!" Sometime after this accident, TCAS was funded for the C-141 fleet.
GAF 074 flying a cruise level (FL350) which was not the level they had filed for (FL390). Neither FL350 nor FL390 were the correct cruise levels for that aircraft's magnetic heading according to International Civil Aviation Organization regulations. The appropriate cruise level would have been FL290, FL330, FL370, FL410, etc.
A substantially contributing factor was ATC agency Luanda's poor management of air traffic through its airspace. While ATC communications could be improved, ATC agency Luanda did have all the pertinent information it needed to provide critical advisories to both aircraft. If ATC agency Luanda was unable to contact GAF 074, it should have used other communication means (HF radio, telefax or telephone) to contact REACH 4201 through ATC agency Windhoek, as outlined in governing documents.
Another substantially contributing factor was the complicated and sporadic operation of the Aeronautical Fixed Telecommunications Network (AFTN). Routing of messages to affected air traffic control agencies is not direct and is convoluted, creating unnecessary delays and unfortunate misroutings. Specifically, ATC agency Windhoek did not receive a flight plan or a departure message on GAF 074, which could have been used by the controllers to identify the conflict so they could have advised REACH 4201.
Source: Aviation Safety Network