The saddest part of this mishap is that the airplane was permitted to operate at 25,000 feet without oxygen equipment in the first place. The NTSB couldn't be bothered to recover the wreckage and the knowledge of what caused the mishap has sunk to the bottom of the Gulf, with the pilot. Regardless, there are many lessons to be learned.
— James Albright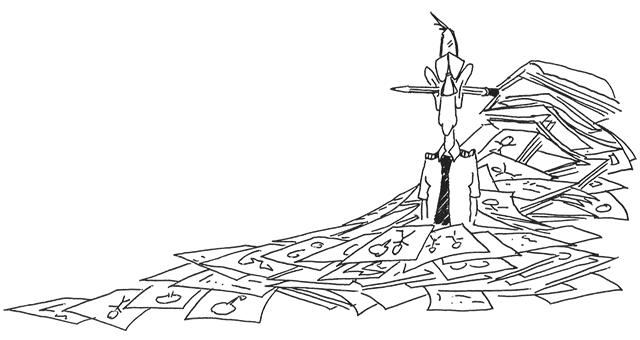 Updated:
2015-07-11
Fuselage pressure leaks should be addressed immediately and repaired.
Oxygen supply and delivery equipment must be pre-flighted.
During every climb, part of your 10,000 foot check must be a check of cabin altitude. Most airplanes have a maximum cabin altitude between 6,000 and 8,000 feet. You certainly should not be above that at 10,000 feet aircraft altitude. You should know your normal cabin climb rate, typically around 300 fpm. Even if it takes you ten minutes to get to 10,000 feet aircraft altitude, you should not see more than 3,000 feet cabin altitude at that point. In any case, if it isn't where it should be, level off and investigate.
When troubleshooting a pressurization problem, donning oxygen quickly will not only improve your mental capabilities, it can keep you in the game if things go south quickly or insidiously.
When in doubt, descend.

Date: 19 April 2012
Time: 1208 EST
Type: Cessna 421C
Operator: Privately registered
Registration: N48DL
Fatalities: 1 of 1 crew
Aircraft Fate: Destroyed
Phase: En route
Airports: (Departure) Slidell Airport (ASD), Slidell, Louisiana
Airports: (Destination) Sarasota (SRQ), Florida
On April 19, 2012, at 1208 eastern daylight time, a Cessna 421C, N23PH, registered to and operated by a private pilot, collided with the water in the Gulf of Mexico. The personal flight was operated under the provisions of Title 14 Code of Federal Regulations Part 91 and an instrument flight rules flight plan was filed. Visual meteorological conditions prevailed. The private pilot was fatally injured and the airplane received substantial damage. The flight departed Slidell Airport (ASD), Slidell, Louisiana, at 0643 central daylight time.
According to Jacksonville Center air traffic control (ATC), the pilot contacted the ATC at approximately 0715 central daylight time at flight level 270. Approximately 20 minutes later, the airplane began to deviate from the ATC assigned altitude and route. Attempts by the ATC controller to contact the pilot were unsuccessful. The North American Aerospace Defense Command launched military fighter aircraft to intercept the airplane. The military pilots reported that the airplane was circling in a left hand turn at a high altitude, at low airspeed, and its windows partially frosted over. In addition, they reported that the pilot was slumped over in the cockpit and not moving. They fired flares and the pilot remained unresponsive. The airplane circled for approximately three hours before it descended into the Gulf of Mexico. The airplane immediately filled with water and sank.
Source: NTSB Full Narrative
The pilot, age 65, held a private pilot certificate with ratings for airplane single-engine land, multiengine land, and instrument airplane. His most recent Federal Aviation Administration (FAA) third-class medical certificate was issued on December 20, 2010. At that time, he reported a total flight experience of 2,350 hours. The pilot's logbook was not recovered for examination.
The seven-seat, low-wing, retractable-gear airplane, serial number 421C0511, was manufactured in 1978, and was purchased by the pilot on May 15, 1996. It was powered by two Continental GTSIO-520-L 375-horsepower engines each equipped with a three-bladed McCauley propeller assembly. Copies of maintenance records entries were obtained from the maintenance facility that conducted the last annual inspection and flight test.
A review of the maintenance records revealed the airplane's most recent annual inspection was performed on June 22, 2011, at a total airframe time of 4,659.2 hours.
A review of the aircraft delivery documents revealed that the service ceiling was 30,200 feet. The aircraft was delivered with the optional cabin altitude control knob and the standard 11 cubic foot oxygen bottle, as opposed to a larger 114.9 cubic foot oxygen bottle. There was an annunciator light that illuminated when the cabin altitude exceeded 10,000 feet. The aircraft pressurization altitude was checked to an altitude of 13,000 feet at the time of the last annual inspection. It was also noted that there were no oxygen masks onboard the aircraft at the time of inspection.
The reported weather at Mobile Regional Airport, Alabama, (MOB), which was located approximately 190 nautical miles northwest of the accident site, at an elevation 219 feet, at 1156, was: wind 350 degrees at 6 knots, visibility 10 statute miles;, scattered clouds at 2,800 feet, temperature 25 degrees Celsius (C), dew point 14 degrees C, and altimeter 29.99 inches of mercury.
The airplane was last reported 190 nautical miles southeast of Mobile, Alabama. The wreckage and pilot were not recovered. A review of the pilot's FAA medical file did not reveal any recent medical conditions that would have deemed him unfit to fly.
Source: NTSB Full Narrative
One of the saddest parts of mishaps like this is the FAA and NTSB can't be bothered to pursue them. In this case it was just an old private pilot who made a few foolish decisions in outfitting his airplane and then flying it where it wasn't equipped to be. But the real issue is that the FAA allows an airplane without oxygen equipment to operate at 25,000 feet in the first place.
References
(Source material)
NTSB Aviation Accident & Synopsis Narrative, N48DL, ERA12LA290