We used to takeoff with a good coating of ice in the T-37 and KC-135A to no ill effect because the airplanes (and crews) were expendable. Having dodged very many bullets it was easy to look at the "clean aircraft" concept with a jaundiced eye and perhaps that was the case here. But just because one airplane can take it doesn't mean the next can.
— James Albright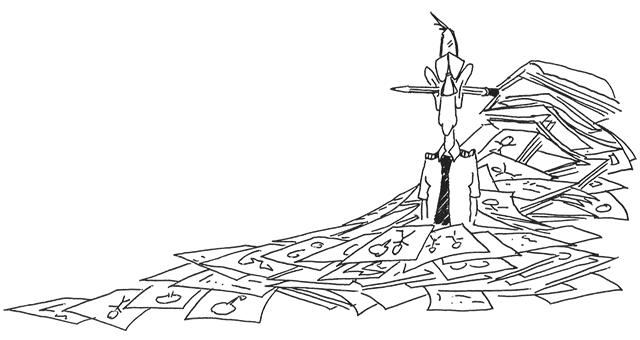 Updated:
2021-00-00

Date: 04 JAN 2002
Time: 12:07
Type: Canadair CL-600-2B16 Challenger 604
Operator: Epps Air Service
Registration: N90AG
Fatalities: 2 of 2 crew, 3 of 3 passengers
Aircraft Fate: Destroyed
Phase: Takeoff
Airports: (Departure) Birmingham International Airport (BHX) (BHX/EGBB), United Kingdom; (Destination) Bangor International Airport, ME (BGR) (BGR/KBGR), United States of America
The aircraft arrived at Birmingham Airport on 3 January 2002 at 2039 hrs after a non-stop international flight from West Palm Beach Airport, Florida, USA. The Birmingham METAR for 2050 hrs indicated that the surface wind was from 120° at 6 kt, visibility 8 km, no significant weather, temperature minus 1°C, dew point minus 2°C, QNH 1026 mb.
On arrival, the commander stated that the refueling could be done the following morning in time for the planned 1200 hrs departure to Bangor Airport, Maine, USA. The aircraft was parked overnight on the Western Apron. The same 2 pilots and 3 passengers were to board the aircraft for the accident flight the following day.
There was no precipitation while the aircraft was at Birmingham. The air temperature remained below zero with a minimum temperature of minus 9°C at 0550 hrs. Initially, the sky was clear but the amount of cloud increased to give variable cloud cover after midnight. The surface wind remained south-easterly at less than 5 kt.
The next morning, one of the crew, together with one of the passengers, arrived at the aircraft at approximately 1040 hrs. The commander arrived at approximately 1100 hrs. At different times, each crew member was seen to carry out an independent external inspection of the aircraft. Aircraft refueling commenced at about 1105 hrs and the aircraft fuel tanks were reported full (20,000 lb) at about 1140 hrs. Then, following the arrival of the remaining two passengers, the aircraft doors were closed. During the morning, other witnesses stated that they had seen frost or ice on the wing surfaces of N90AG prior to departure.
Other aircraft, which had been parked overnight, were de-iced during the morning, with associated reports of moderate to severe ice or frost accumulations. Neither crew member requested de-icing, so N90AG was not de-iced prior to departure. The Birmingham METAR at 1150 hrs indicated that the surface wind was from 150° at 6 kt, visibility 8 km, scattered cloud, base 700 feet agl and broken cloud, base 800 feet agl. The outside air temperature was minus 2°C with dew point minus 3°C. The QNH was 1027 mb.
There were no ATC flow restrictions to affect the flight and ATC start clearance was obtained immediately on request. The engines were started at 1156 hrs and N90AG was cleared to taxy at 1201 hrs.
The preceding aircraft movement on Runway 15 was a landing BAe 146 aircraft about one minute before N90AG's departure. The previous departing aircraft had been an Embraer 145 a few minutes before that.
At 1206 hrs, N90AG was cleared to line up on Runway 15 and at 1207 hrs take-off clearance was issued with a surface wind from 140° at 8 kt.
The pilot in the left seat was handling the controls and the commander was seated in the right seat. Flap 20 had been selected for take-off and the following speeds had been calculated and briefed by the pilots: V1 137 kt; VR 140 kt; V2 147 kt. Initial post-accident assessment has shown these speeds to be appropriate to the estimated weight of the aircraft.
The take-off appeared normal up to the time of lift-off. Rotation was initiated at about 146 kt with an initial pitch rate of approximately 4°/second. Lift-off occurred 2 seconds later, at about 153 kt, with a pitch attitude of about 8° nose-up. Once airborne, the elevator position reduced from 8° to 3° (aircraft nose-up) whilst the pitch rate increased to about 5°/second.
Immediately after lift-off, the aircraft started to bank to the left. The rate of bank increased rapidly and 2 seconds after lift-off the aircraft had reached 50° left wing down. At that point, the aircraft heading had diverged about 10° to the left. Opposite aileron, followed closely by rudder, had been applied as the aircraft started banking; full right aileron and rudder had been applied within 1 second and were maintained until the end of the recording. As the bank angle continued to increase, progressively more aircraft nose-up elevator was applied. The last recorded aircraft attitude was approximately 111° left bank and 13° nose-down pitch.
Initial analysis of the FDR parameters indicated that both engines were functioning normally from start-up until the end of the recording. There was no indication of any abnormality which could have accounted for the uncommanded left roll.
Source: Aircraft Accident Report, History of the flight
Icing
Medication and jet lag
The wing
Wing stall
The crew did not ensure that N90AG's wings were clear of frost prior to takeoff.
Reduction of the wing stall angle of attack, due to the surface roughness associated with frost contamination, to below that at which the stall protection system was effective.
Possible impairment of crew performance by the combined effects of a non-prescription drug, jet-lag and fatigue.
Source: Accident Report, ¶3.(b)
Date: 1 Nov 2014
Hello James, Love this site and visit often always learning something. I'm a technician currently flying with a corporate operator in CT (GX & F900). Anyway, I've been around Bombardier A/C since the mid 90's when I worked at the BDL service center. So I always pay attn to what you write about Bombardier stuff. I couldn't believe when reading the article about the CL604 incident that you mentioned the story about the Challenger roll problem due to tape being left on the flap. I couldn't believe it because I was there and worked on that particular squawk! It's all true and I couldn't believe it at the time either. But it was not a piece of tape, It was (get this!) a paint run on the left inbd flap. It had just come out of the paint shop. We spent days going thru the rigging of those flaps even putting contour boards on the wings. I didn't see the paint run so I can't say how big it was, but I saw the area that was repainted and it was probably 6"X6". Since that incident I now take ANY imperfection on ANY part of ANY wing as something that needs to be addressed. Just wanted to let you know that its a true story. Thanks for such a great site.
If you are ever tempted to takeoff with a slight coating of ice on one wing take a look at the other wing and ask yourself if they are identically coated. Of course you have no way of knowing that. If you decide to takeoff, you have no way of knowing if your ailerons can outroll the difference in lift. This technician has said it better than I could ever hope to: your wings need to be clean prior to takeoff.
References
(Source material)
United Kingdom Air Accidents Investigation Branch, Aircraft Accident Report 5/2004, Report on the accident to Bombardier CL-600-2B16 Series 604, N90AG at Birmingham International Airport, 4 January 2002