Taken in isolation, this accident is simply the case of a captain's poor decision making and instrument flying skills. But there is much more to it than that. This was another incident in a series of 13, 11 of which pointed to a problem with the Crew Resource Management culture at Pan American World Airways at the time. They were able to reverse this culture and became one of the safest airlines in the world.
— James Albright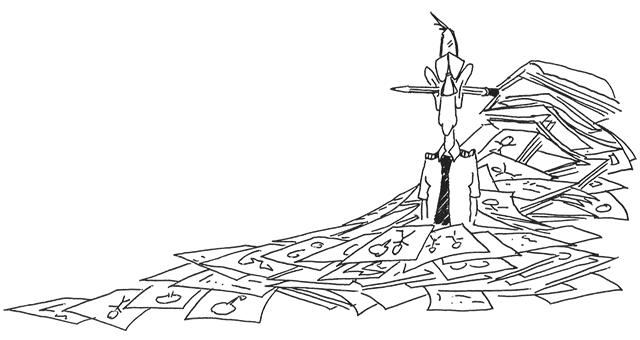 Updated:
2018-02-15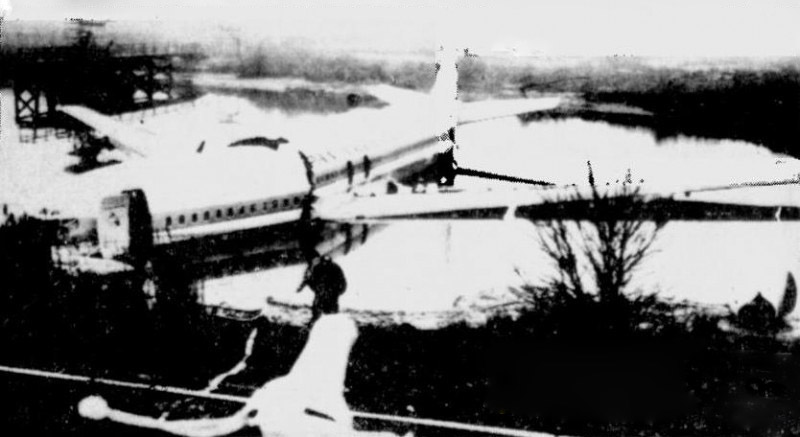 The weather was just above minimums, the runway was wet, and half of the aircraft's tires were smooth. But the previous aircraft landed without problem and engineering data shows this airplane should have been okay too. But the captain made a very poor decision to go off instruments to stay above a shallow fog bank, taking him above the desired glide path. He then made a smooth landing, apparently almost halfway down the runway.
So the captain blew it. What else, you ask? Well, what about the first officer? He appeared to realize what was going on during the approach, and yet he didn't say anything when the captain took the airplane above the glide path, off instruments and on to a visual approach.
But there is yet another aspect to this accident that is even more important. The captain behaved without regard to instrument procedure and the first officer was a passenger in the right seat. It was a part of the airline's culture. To learn more about this culture, see: Crew Resource Management. There are lessons that still apply today.
A passenger on this airplane wrote to me with yet another angle to this accident: A Passenger's Tale.

Date: 7 April 1964
Time: 23:02
Type: Boeing 707-139
Operator: Pan American World Airways
Registration: N779PA
Fatalities: 0 of 9 crew, 0 of 136 passengers
Aircraft fate: Damaged beyond repair
Phase: Landing
Airport (departure): San Juan-Isla Verde International Airport (TJSJ), Puerto Rico
Airport (arrival): New York-John F. Kennedy International Airport, NY (KJFK), USA
Many airports back then were at first making the transition from PAR to ILS approaches, using the PAR as a monitor, and then finally getting rid of the PAR altogether. It wasn't unusual to have a PAR monitor back then.
The "execute a missed approach if you do not have the runway in sight" is a highly unusual call from the PAR controller to an aircraft on an ILS approach. But, as we shall see, there was a reason the call was made.
On the day of this accident, the captain had nearly 15,000 hours of flight time. I don't see how it is possible to accumulate that much time, much of it with an all weather airline, and not intuitively understand the danger of going above glide path under these conditions. The flight manual numbers for this airplane often required 4,000 feet or more of runway to stop on a wet runway. Knowingly landing long on an 8,000 foot runway was crazy.
It is hard to read between the lines to determine what the copilot meant by "the captain so informed." Reading through the available literature about life at Pan American Airways back then (see: CRM), criticizing a captain's flying performance could be grounds for dismissal. And therein lies the problem.
The preponderance of evidence points to the captain over-estimating his ability to stop on the wet runway, given he thought it wiser to keep a visual on the runway once he had it and his effort for a smooth landing. He appears to have touched down 3,516 feet from the approach end, leaving only 4,884 feet to stop. This would have been enough had he begun braking immediately, but it appears he did not.
The antiskid on these Boeings back then were effective, but not smooth. You could feel them cycle in your feet, hence "foot thumpers."
The board's stated probable cause appears accurate but is lacking one detail.
The Board determines that the probable cause of this accident was the captain's deviation from the glide slope during an ILS approach resulting in a touchdown on the runway at a point and speed which precluded stopping the aircraft on the remaining runway.
Source: CAB Report, p. 10
5
Postscript
A Passenger's Tale
You can't always get everything from an accident report, sometimes there is nothing like an eye witness accounting. The report doesn't mention a blood alcohol test for any of the crew, as would have been normal many years later. The report cut the captain an amount of slack for a procedural error (not getting the speed brakes) but did pin the final blame on his decision to deviate from glide slope. I wonder whatever happened to him after this crash.
Hi James,
Thank you for your case study of N779PA. I was on this flight as a 10 year old, it is still seared into my memory.
In your study you wrote "Taken in isolation, this accident is simply the case of a captain's poor decision making and instrument flying skills. But there is much more to it than that... I don't see how it is possible to accumulate that much time, much of it with an all weather airline, and not intuitively understand the danger of going above glide path under these conditions."
You are right there was more to it than that. "The flight remained on the ground at Dulles for approximately 2-1/2 hours. During this time the aircraft was serviced, additional weather information was obtained by the crew, and an instrument flight plan was filed to JFK Airport." During that 2-1/2 hour layover at Dulles the pilot was drinking what appeared to be scotch on the rocks in the bar. Both my mother, sister and I were there, as my mother was also drinking. She talked about it for years.
We lived in Forest Hills and frequently went to Long Beach and Jones Beach. At the time, sighting the new jets was exciting and we became very familiar with the flight paths. As we were descending, looking out at the shore lights, my mother said were were too high.
After the crash landing there was silence, no screaming, crying, etc. We were ushered out of the cabin onto the wing. The smell of kerosene floating on the water was intense. Across the water/mud on the shore newspaper reporters/photographers and onlookers were gathering but initially no police, fire or ambulances. We could see people lighting up cigarettes (everyone smoked back then). The passengers, huddled on the wing and afraid of fire, started screaming to those on the shore not to smoke.
After authorities arrived on scene, we are shuttled back into the cabin toward the first class compartment (which was where the fuselage cracked like an egg), over askew seats and out into the chest-high water/mud. A gentleman carried my sister over the mud. In a non-NYT newspaper article (there were many NYC newspapers at the time) the man was incorrectly identified as my sister's husband.
Once on shore, the passengers were herded into waiting paddy-wagons for the ride back to the Pan Am terminal. I do not know what happened to those who may have been non-ambulatory. Once at the terminal, we were placed in a roped-off area and given blankets, slippers and refreshments. We waited there at least 4 hours while being questioned.
My mother, not known for her lack of vanity, attacked a photographer and broke his camera after he took her picture.
My sister and I were fine, my mother went into "shock", lost her hair and became "nervous". I still have the blue and white plastic Pan Am carry bag from the flight. We were allowed to retrieve our broken and muddy luggage about 6 months later. Also months later, Pan Am gave us each $500 in exchange for a doctor's letter and signing a release. Seven years later I used the funds to buy my first car.
I've attached a few photos you might like.
References
(Source material)
Civil Aeronautics Board (CAB) Aircraft Accident Report, Pan American World Airways Boeing 707-139, N779PA, John F. Kennedy International Airport, Jamaica, New York, April 7, 1964
Gandt, Robert, Skygods: The Fall of Pan Am, 2012, Wm. Morrow Company, Inc., New York