It's a scary world out there, especially considering how much of your personal life resides on your personal electronic devices.
— James Albright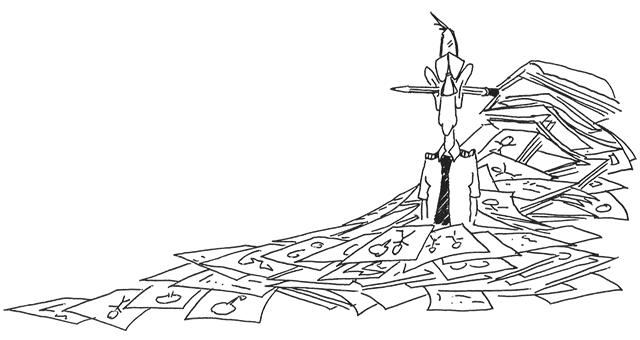 Updated:
2018-04-07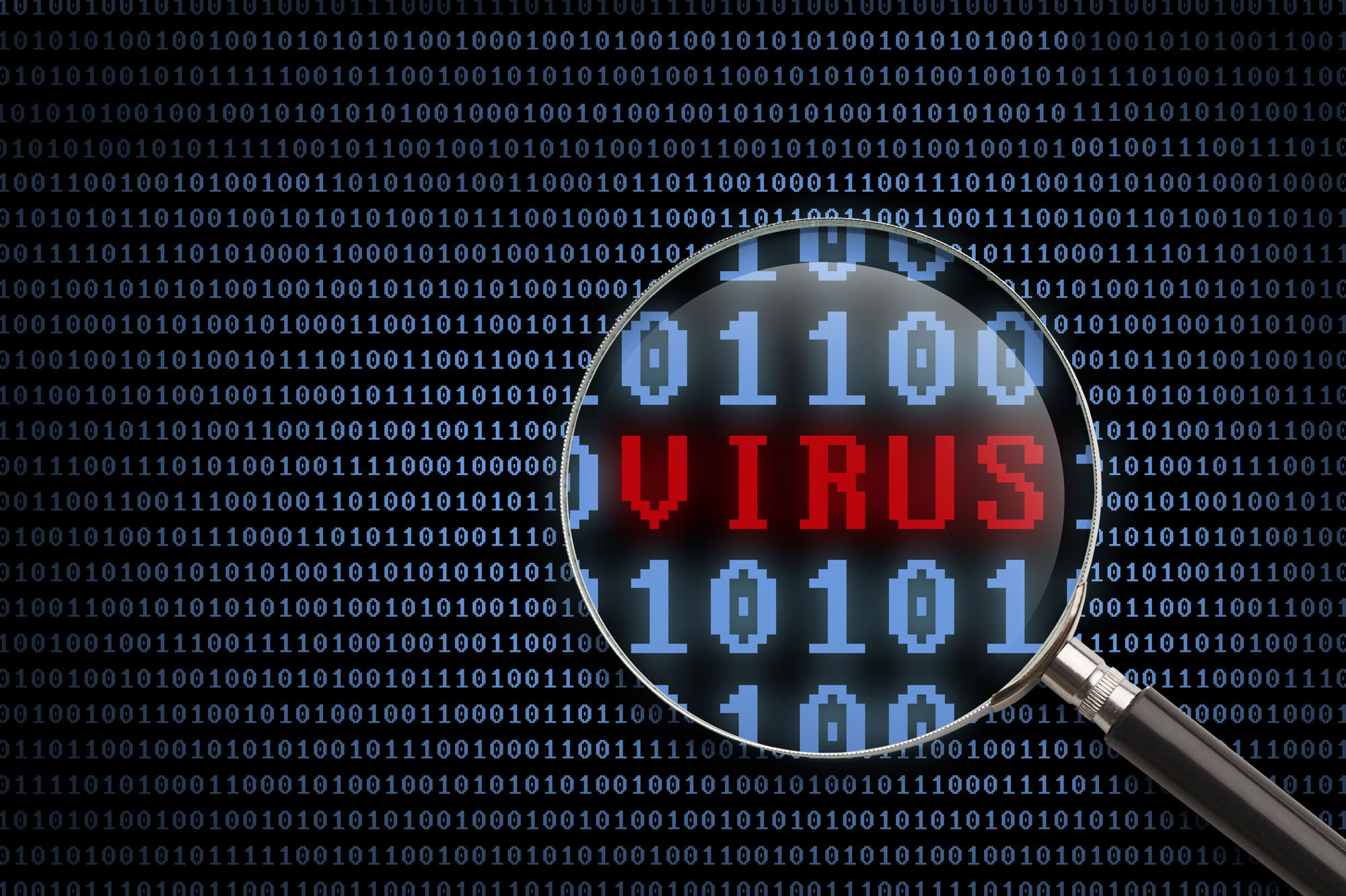 One common rationalization for not worrying about it is that you are a small fish in a very large pond. Why would they target you? That used to be valid thinking, in that the attackers were going for the big money payouts. But lately they've realized the little guys are not as well protected and it will be easier to take a little from a lot of targets that aren't as well defended. So you need to be defended.
Just about everything here is from the references shown below, with a few of my comments. Well, to be fair, just about all of this comes from http://universalweather.com. I do also quote from my company's director of security and the chief of the information technology department, both as "trusted sources." Most other resources, include those from the Department of Homeland Security, are laughable.

From my trusted sources:
Before entering login identification, passwords, or any other sensitive information, ensure you are on a secure website.
You can tell it is secure if the address begins with "HTTPS" or has a lock preceding it. (HTTPS is an adaptation of the Hypertext Transfer Protocol (HTTP Secure) that is secured by Transport Layer Security. HTTPS uses a short term session key which then encrypts the data between the client computer and the server.
HTTPS can be hacked but my trusted sources say using HTTPS over a name brand hotel's WiFi to a trusted website is more secure than using your cellular phone.
On a daily basis there are things you can do to secure your mobile device. It's highly recommended to take the steps noted below that will add additional safety nets to protect your data, accounts, and devices.

Only install applications from the official app store

Software from sources other than the official app stores runs a much greater risk of being malicious. Installing a malicious. app is one of the greatest risks to a device

Keep the operating system and all applications updated

These updates commonly include security patches that are critical to protecting the device

Setup a secure login

Password, pattern, biometric, 8-digit PIN, etc.
Pins less than 8 digits are easier to exploit

Encrypt the hard drive

iPhones and iPods are encrypted by default, as are the latest android devices
Encrypted drives can provide both security and compliance benefits

Set your device to lock after a short period of inactivity

Helps ensure your device is secure even if the device is lost or stolen

Set your device to auto-erase if too many incorrect logins are attempted

This may require third-party software
This prevents someone from trying infinite password guessing

Backup your device configuration and data
Ensure endpoint security software and anti-virus is installed and up-to-date

This option may not be supported by all vendors (e.g. Apple iOS devices)

Enable the find-my-device feature

In addition to locating your device, this feature enables you to remotely lock or erase your device through your Google or iCloud account

Add a lock screen message with alternate contact information

This can be an email address that can be used to reach you if your device is found

Know how to disconnect devices from personal accounts

Many devices are setup to automatically log into cloud services like Google or iCloud
Most services allow you to log in and remove access for previously authorized devices
Source: Cyber Security, pp. 3 - 4
From my trusted sources:
Ensure your operating system and anti-virus software is up-to-date before you leave. Both are constantly updated to combat recent threats, but updating these on the road is a problem, since fake update sites may be used in some countries.
Before leaving on your trip, be sure to review the following items. Several of these steps will make your device a bit less convenient to use, but also make them more secure or significantly reduce the impact if they are stolen or compromised. Be sure you consider the potential risks for any recommendation you do not utilize.
Consider using one-time-use travel devices (phones, laptops, etc.) that only have data required for the trip and are wiped after returning
Know your company's process for reporting lost or stolen devices

Keep the associated phone numbers or email addresses written down where you can locate them if needed
Be sure you know how to dial the numbers internationally

Log out of any synchronized accounts

Google, Yahoo, Microsoft, iCloud, social media, etc

Clear saved website passwords from all web browsers

If a device is compromised, it is possible for an attacker to gain access to these passwords

Turn off Near Field Communication (NFC)

NFC is a short-range contactless communication chip on many devices
Attacks against NFC can lead to data theft
There are risks with any technology that allows other devices to remotely exchange data with your device

Disable the Infrared port

Disable it in system settings or the BIOS if required
Another option is to cover the port with a piece of black electrical tape
There are risks with any technology that allows other devices to remotely exchange data with your device

Clear "saved" wireless networks that your device will connect to automatically

Someone could fake a common network access point and your PC would auto join without you even knowing

Remove all locally stored, sensitive data, not required for the trip

This minimizes the impact of a lost, stolen or compromised device

Encrypt highly sensitive information and store it on a USB drive that you can keep on your person at all times

USB drives with built in encryption are potentially less secure than encrypting the data ahead of placing it on the drive, due to proven hardware attacks on native drive encryption

Remove stickers or logos that may indicate your organization
Organizations should use Mobile Device Management software and individuals should look into consumer versions for personal devices

This significantly increases your ability to control lost or stolen devices

Test your organization's Virtual Private Network (VPN) and other remote access services
Source: Cyber Security, pp. 4 - 5
From my trusted sources:
Never plug your phone into your computer, it is an easy way for a intruder to gain access to your computer.
Never plug your devices into free charging stations; these can be set up to install sleeper programs through USB ports.
Never use free give away USB memory sticks.
Never use free WiFi from anything except a reputable hotel or other source that you are sure about.
The following best practices will help protect your device, accounts and data while traveling. They are more stringent, but will help protect you from the increased risks that travelers face.
Do not update your devices OS or applications

Fake updates notifications are a common traveler exploit technique

Turn off your device's Bluetooth feature when not in use

Bluetooth vulnerabilities like BlueBorne can allow remote hacking of a device

Use privacy screen covers to prevent others from shoulder surfing your screen

Privacy filters use micro louvers that prevent screen viewing at sharp angles

Turn off your devices when not in use
Do not use public mobile device charging stations

Charging stations can be data-harvesting points (e.g. Juice Jacking)
If you have to use a public charging station:

Consider carrying USB data blocking adapter like those from PortaPow Data Blocker available on Amazon
Turn your device completely off first as this reduces the chances of data compromise
Travel with your own backup battery

Do not use any USB storage device that you find and be wary of those you are given

This is a known method of deploying malware to infect devices

Screen lock your device if you have to step away from it
Do not use publicly accessible computers to access any online accounts or for anything other than casual web browsing

There is no way to know if these have been compromised or what data they may collect

While traveling, do not use passwords or PINs that match any other accounts you already have

Password re-use is one of the leading causes of multi-account compromise

Do not loan your device to anyone else

Remember that physical control of a device equals full control

Avoid using public access points whenever possible

These open networks can expose your device to a number of attacks
Wireless hotpot spoofing can lead to someone seeing all your communications
Fake updates or other communications can be pushed to your device in an attempt to install malware

Consider using cellular data connection or mobile device hot spotting to access the Internet

It can be slower than the hotel network, but cellular networks are somewhat less risky
Cellular GSM and CDMA networks do have security risks, but may be less frequently targeted than traditional wireless networks

Use caution when using Automated Teller Machines (ATMs) overseas. Stick to hotel and bank locations.

ATMs can be compromised or rogue ones can be placed for use - Stick with trusted locations

Beware of distract and grab attacks in public areas

This is a common technique used to steal phones and laptops
Source: Cyber Security, pp. 5 - 8
When you get back home, take a few moments to ensure your information and accounts remain safe.
Turn in any loaned devices so that they can have their hard drive wiped
Wipe, reload or factory reset the device

This is the most secure option, but will mean restoring and reconfiguring the device

Non-wiped devices:

Virus scan any devices that will not have the hard drive wiped
Check for and run any updates you did not do while traveling
Change any passwords you used during the trip, including voice mail
Source: Cyber Security, p. 8
References
(Source material)
Cyber security planning for domestic and international travelers, Universal Weather & Aviation, Inc., TSS-CV084, March 2018