At long last, I have an update to the International Flight Operations book. But that isn't the big news. The big news is that for the first time, it will be available as an eBook on April 1, 2021. You can find it here: www.amazon.com for $45. This will read normally on your iPad or iPhone. You might need the Kindle App; Amazon will throw that in for free if you don't already have it. The hardcover volume will be available on June 1, 2021 for the same price as the original, $75.
— James Albright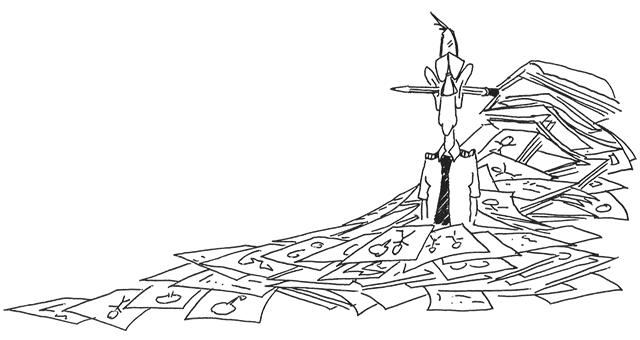 Updated:
2021-03-20
This book presents what the FAA, ICAO, EASA, and others have to say on a subject and then breaks that down and explains it in an understandable way that is truly applicable to what you as the pilot need to know.
It all began with the international operations manuals I wrote for several corporate aviation management companies between 2005 and 2008. I always wanted to publish one with much more information than they would allow, so I did that in 2015. This is the 2021 update. It is 670 pages in hardcover and for the first time also available as an eBook. You will learn the basics, such as how to plot a position. You will learn some pretty advanced art too, like the ins and outs of ADS-B Out, ADS-C, CPDLC, and so on. There are things you may have never heard of but can use if the chips are down, like the true course 10-degree tables. If there is source material to back it up, it is quoted directly just so you have it.
If you have the 2015 version, here are the major upgrades: updated cited material, inclusion of latest navigation, communication, and surveillance mandates (such as PBCS), revised EU SAFA check, and the addition of "paperless" techniques.

I - Negotiate
Aircraft Regulatory Compliance
Primary Source Materials (ICAO)
Primary Source Materials (U.S.)
Primary Source Materials (Regional)
II - Aviate
Coordinates
Direction
Initial vs. Midpoint Course
Class I versus Class II Navigation
Plotting
Reduced Vertical Separation Minimums (RVSM)
Global Navigation Satellite System (GNSS)
III - Navigate
Area Navigation (RNAV)
Required Navigation Performance (RNP)
Future Air Navigation System (FANS)
Performance Based Navigation (PBN)
Class A through Class G Airspace
Basic Area Navigation (B-RNAV)
North Atlantic High Level Airspace (NAT HLA)
Performance Based Communications and Surveillance (PBCS)
Precision Area Navigation (P-RNAV)
Required Navigation Performance-1 (RNP-1)
Required Navigation Performance-4 (RNP-4)
Required Navigation Performance-10 (RNP-10)
IV - Communicate
Required Communications Performance (RCP)
High Frequency (HF) Radio
Voice Position Reports
Satellite Voice Communications
Controller-Pilot Data Link Communications (CPDLC)
CPDLC Checklist
Emergency Locator Transmitter (ELT)
V - Surveillance
Required Surveillance Performance (RSP)
Automatic Dependent Surveillance-Broadcast (ADS-B)
Automatic Dependent Surveillance-Contract (ADS-C)
Transponder Modes and Codes
VI - Abnormals
Inflight Contingencies in Oceanic Airspace
Drift Down
Lost Communications
Loss of Long Range Navigation
Loss of RVSM Capability in Oceanic Airspace
Weather Deviation in Oceanic Airspace
Volcanic Ash
VII - Tutorial
Trip Preparation
Oceanic Departure
Oceanic En Route
Oceanic Arrival
A Flight Into the Unknown (using an iPad)
A Flight Back Home
VIII - Appendices
Agriculture Import
Airport Rescue and Fire Fighting (ARFF) Codes
Altimeter Settings
Altimetry (Metric)
Altimetry (Temperature Correction)
Altimetry (Transition Altitude, Layer, Level)
Approach Ban
Approach Categories
ARINC-424 Shorthand
Cabotage
Call Signs
CANPASS / eTA
Conditional Clearances
Continuous Descent Final Approach (CDFA)
Course Reversals
Customs / Immigration / Quarantine
Disinsection
Electronic Advanced Passenger Information System
Equal Time Points
Extended Operations (ETOPS)
Flight Operations Checklist
Flight Plans
Fueling
High Latitude Operations
Insurance
Journey Logbook
Mach Number Technique
Navigation Accuracy Check
Navigation Worksheet
Oceanic Checklist and RVSM/NAV Performance Log
Point of Safe Return
Post-Position Plot
Reroute
Safety Assessment of Foreign Aircraft (SAFA)
Slots (European Union)
Traffic Information Broadcast by Aircraft (TIBA)
Strategic Lateral Offset Procedure (SLOP)
Traffic Information Broadcast by Aircraft (TIBA)
True Course 10-Degree Tables
Visa Waiver Program
Wake Turbulence
Waypoint Symbology
World Geodetic System (WGS-84)
References
Index
"There is no better recommendation that I can give for operating internationally than to read this book. It's a compendium of critical information, distilled into readable, easily usable sections - whether as a reference, refresher, or a start-to-finish course. It will be your best friend away from home base!"
- Mark Zee, Founder, OPSGROUP
"James has written the definitive book on international operations. He has taken years of experience and professional insight and shares them in a relatable style. He carefully navigates the standards and then goes above and beyond and demonstrates in detail the industry's best practices. He has the rare talent for sharing not just how, but why we do things. Pilots at any stage of their career can enjoy and benefit from this book. I keep a copy at hand and repeatedly go back to it for reference."
- Mitch Launius, 30 West IP, International Procedures Instructor Pilot
"How important is this book? If your destination is to be an excellent pilot operating internationally it is a must read and re-read. Safe international flying takes knowledge and strong procedures. In a systematic and comprehensive manner, James Albright presents herein the regulatory source guidance, concepts and procedures, and then provides the all important explanations that link the theory to practice. All international operations pilots should have this book on their iPad and bookshelf."
- Nat Iyengar