The week before I was to assume command of an Air Force flying squadron, I was presented with a sealed letter with instructions to "read this, then burn it." It was a collection of 13 inspector general complaints against my predecessor from the men and women of the squadron. The complaints were so compelling and obviously true, the Air Force offered this lieutenant colonel — let's call him Clevis Haney — a choice. He could accept an early retirement or face the charges in what could very well end up with his imprisonment. What choice did he have?
— James Albright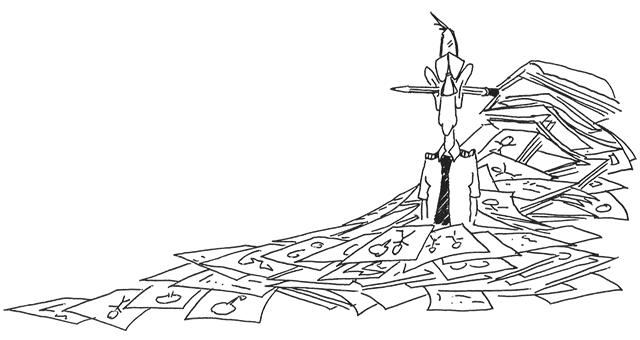 Updated:
2017-01-09
I read the charges, took a few notes, and burned the copied reports as instructed. In the year that followed, I found each of the 13 charges could be categorized into one of several leadership styles gone awry. I also found many of my fellow commanders had varying degrees of success with these leadership styles.
As I write this, 20 years after the fact, I realize that many of the lessons can actually be extracted from The Leadership Secrets of Genghis Khan. Yes, that Genghis Khan. Notice that every trait has a positive and a negative side. We can be blinded by the positive so much that we forget the negative. I also make reference to Air Force Colonel John Boyd, whom I think of as the finest officer to ever wear Air Force blue. I've also provided many of his written works in the references below.
Please keep in mind I have changed the names for each of the characters that follow and in some cases I threw in a few curve balls (I combined characters) just to keep identities safe. I don't want to hurt anyone's feelings and the goal here is to tell stories with leadership lessons built in. With one exception, none of these people are evil. Each set out to do the job placed on their shoulders given the leadership qualities they had. Most were like me, with a background in leadership founded on classroom and observation. And most, like me again, were in the "learn mode," trying to improve whatever leadership skills they started with. But most, including me, had faults that may have been a byproduct of their strengths.
I also allude to the crash of the CT-43, the Boeing 737 carrying several White House passengers into Dubrovnik, Croatia. I know what happened and, more importantly, I know the flaws in the official accident report that so many have used to slander the flight crew with. I reveal this in book, Flight Lessons 4: Command. But for now, I'll just touch upon the leadership styles of a few of the key players.
Yes, this is a long one. It is a story I used to tell with the title:
Thirteen Strikes Against Clevis Haney