You are a professional pilot and the subject of "note-taking" is years behind in your rear view mirror. Right? Not so fast.
— James Albright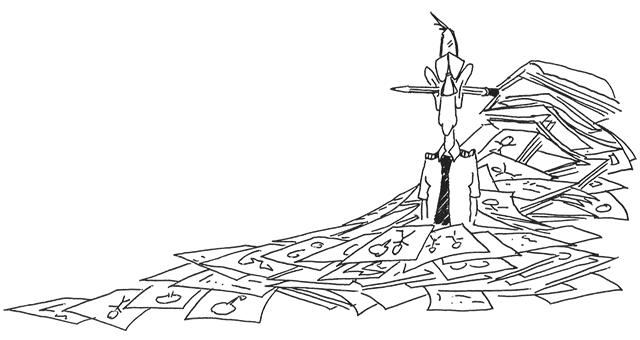 Updated:
2022-12-05
I started collecting notes in earnest during Air Force pilot training in 1979 and tended to keep everything in various notebooks, tablets, and three-ring binders. I would lend these out liberally but now and then a lent note failed to come back. So as soon as I got a computer that was good for more than ones and zeros, I started putting things on disk. I think that is a valuable exercise for a pilot, and let me lead you through my history of computerized note taking to illustrate why.
But our story begins before the computer, it begins in 1974.
I was allowed to test out of several classes in Aiea High School, an institution known more for marijuana than matriculation, so I only had to attend part time for three semesters. This led me to believe I was above the need to study. I showed up at Purdue University and discovered just how wrong I was.
As is typical with most engineering students, I took notes using the mindless technique. I wrote things as quickly as I could during class, not applying any mind-power to what was happening at the moment of note taking. These notes tended to be pretty sloppy and, as a result, useless for later reference.
Do notes have to be neat? Sometimes. Sometimes? Yes, there is a time when very sloppy notes are useful. But I am getting ahead of myself.
1 — The single spin recovery — the value of writing when learning
2 — The control / performance technique — the value of formalized notes
3 — The Apple Macintosh — the value of notes you can edit
4 — The FAPA ROE — the value of distribution
5 — Cornell Notes — fast forward to today
6 — Master class — Ivan Luciani
7 — Master class — Steven Foltz