Losing your ability to keep the airplane precisely on altitude is becoming a bigger deal every day, as the skies are becoming more tightly packed. Because each situation is likely to be unique, there are no cut and dried rules that always apply.
— James Albright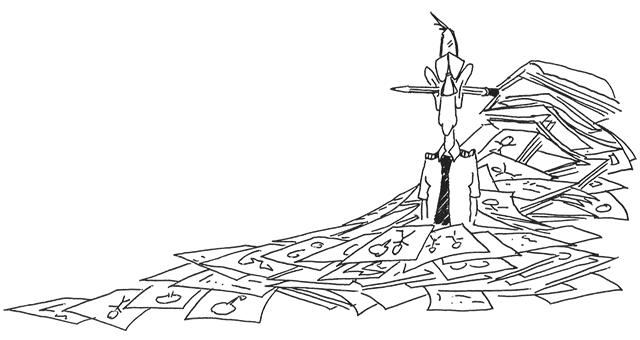 Updated:
2021-02-26

1
ICAO contingency procedures
The following contingency procedures should be adhered to after entering RVSM airspace:
the pilot should notify ATC of contingencies (equipment failures, weather conditions) in which the ability to maintain CFL is affected and coordinate a plan of action;
equipment failures should be notified to ATC. Some examples are:
failure of all automatic altitude-keeping devices on board the aircraft;
loss of redundancy of altimetry systems, or any part of these, on board the aircraft;
failure of all altitude-reporting transponders;
loss of thrust on an engine necessitating descent; and
any other equipment failure affecting the ability to maintain CFL;
the pilot should notify ATC when encountering severe turbulence; and
if unable to notify ATC and obtain an ATC clearance prior to deviating from the assigned CFL, the pilot should follow established contingency procedures as defined by the region of operation and obtain ATC clearance as soon as possible.
Source: ICAO Doc 9574, ¶5.1.1 h)
These procedures are given in ICAO Doc 4444 and are provided here: Oceanic Contingencies.
2
North Atlantic procedures
North Atlantic loss of RVSM procedures are in compliance with ICAO procedures, given above. ICAO NAT Doc 007 provides a few additional procedures.
In-Flight – Before Operating in the NAT HLA.
Most flights will approach the NAT HLA through European or North American RVSM airspaces. It is therefore expected that continuous monitoring of the serviceability of the aircraft's height keeping systems will have been undertaken. Nevertheless, in view of the significant change of operating environment (i.e. to indirect surveillance and communications) it is recommended that a final confirmation of the aircraft systems serviceability is performed immediately prior to entering the NAT HLA. Check to ensure the two primary altimeters are reading within 200 feet of each other (or lesser value if specified in your aircraft's flight manual). Conduct this check while at level flight. You should also note the stand-by altimeter reading. The readings of the primary and standby altimeters should be recorded to be available for use in any possible contingency situations.
Source: ICAO NAT Doc 007, ¶9.1.7
Equipment Failures
The following equipment failures must be reported to ATC as soon as practicable following their identification:
loss of one or more primary altimetry systems; or
failure of all automatic altitude-control systems
Source: ICAO NAT Doc 007, ¶9.2.1
3
Other regional differences
The basic general procedures are outlined below. Consult AIPs, Jeppesen State Pages, and ICAO Document 7030, Regional Supplementary Procedures, for regional differences.
References
(Source material)
ICAO Doc 4444 - Air Traffic Management, 16th Edition, Procedures for Air Navigation Services, International Civil Aviation Organization, October 2016
ICAO Doc 7030 - Regional Supplementary Procedures, International Civil Aviation Organization, 2008
ICAO Doc 9574 - Manual on Implementation of a 300 m (1,000 ft) Vertical Separation Minimum Between FL 290 and FL 410 Inclusive, Second Edition, International Civil Aviation Organization, 2001
ICAO Nat Doc 007, North Atlantic Operations and Airspace Manual, v. 2021-1, applicable from February 2021