By the time of this incident, the dangers of flying through volcanic ash were well known. A similar incident happened with another Boeing 747 about seven years previous, see British Airways 9.
— James Albright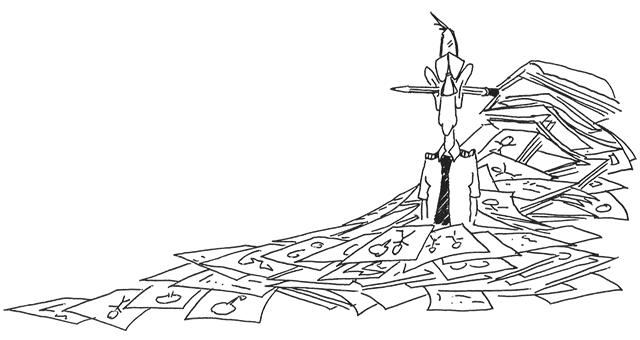 Updated:
2012-01-01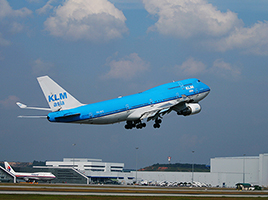 Date: 15 December 1989
Time: 11:48
Type: Boeing 747-406
Operator: KLM Royal Dutch Airlines
Registration: PH-BFC
Fatalities: 0 of 14 crew, 0 of 231 passengers
Aircraft Fate: Repaired
Phase: En route
Airport: (Departure) Amsterdam-Schiphol International Airport (AMS/EHAM), Netherlands
Airport: (Destination) Anchorage International Airport, AK (ANC/PANC), United States of America
BFR TKOF, CREW OF KLM FLT 867 ADZD OF VOLCANIC ERUPTION ABT 100 MI SW OF DESTN. EN ROUTE, FLT ADZD OF ANOTHER ERUPTION. FOR ARR, FLT CLRD TO DSCND FM FL390 AT PLT'S DISCRETION; VCTR GIVEN TO AVOID LAST KNOWN AREA OF ASH CLD. DRG DSCNT THRU FL260, FLT ENCTRD ASH CLD; ASH/SMOKE ENTERED COCKPIT/CABIN. CREW DONNED O2 MASKS; USED MAX PWR TO CLB. 1 MIN LTR, ALL ENGS LOST PWR (TO 28%-30% RPM); THERE WAS ELEC PWR INTRPN, LOSS OF AIRSPD INDCN, FIRE WARNING ALARM FOR FWD CARGO AREA. AFTER 8-9 ATMTS & DSCNT TO 13,300', ALL ENGS RESTARTED & FLT CONTD TO SAFE LDNG.
Source: NTSB Report
DMG FND ON EXTERNAL SFCS OF ACFT & IN HI PRES TURBINES OF ALL ENGS. BOEING OMB #747-B2-4, ADZD TO AVOID VOLCANIC ACTIVITY; BUT IF ENCTRD, RETARDING THRUST TO IDLE WLD RDC BLDUP IN ENG & IMPROVE STALL MARGIN. ATC RADAR COULD ONLY DETECT VOLCANIC ASH FOR 5-10 MIN AFTER ERUPTION; ACFT RADAR NOT DESIGNED TO DETECT ASH. ASH CLD FCST TO MOV NNE AT 60 KTS; REVIEW OF SATELLITE DATA SHOWED IT ACTUALLY MOVED AT ABT 120 KTS. KLM HAD NO PROC FOR 747 ENCTR WITH ASH CLD & NO ADNL INSTRNS WERE GIVEN TO KLM CREWS.
Source: NTSB Report
INADVERTENT ENCOUNTER WITH VOLCANIC ASH CLOUD, WHICH RESULTED IN DAMAGE FROM FOREIGN MATERIAL (FOREIGN OBJECT) AND SUBSEQUENT COMPRESSOR STALLING OF ALL ENGINES. A FACTOR RELATED TO THE ACCIDENT WAS: THE LACK OF AVAILABLE INFORMATION ABOUT THE ASH CLOUD TO ALL PERSONNEL INVOLVED.
Source: NTSB Report
References
(Source material)
NTSB Record of Incident, ANC90FA020, KLM Royal Dutch Airlines, December 15, 1989 in Anchorage, AK