What do you do when air traffic control "asks" you to perform a high speed descent? They may not use those words, but you know that their request for you to "hustle on down" is the same as saying, "if you don't, expect some very long vectors." So you do it. Now, depending on how you execute your orders, you might be on a razor's edge with the aircraft's limitations. It isn't a good place to be.
— James Albright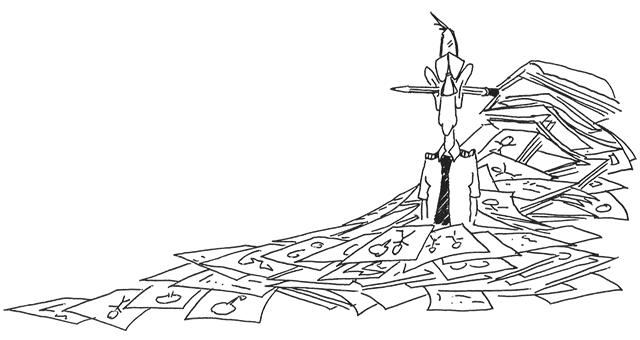 Updated:
2022-06-16
This crew found themselves in this situation and didn't understand the correct way to correct from a small dip into "VMO-land" without hurting anyone or the aircraft. It provides a good lesson for any of us flying in the real world.

Date: 13 September 2017
Time: 1610
Type: Boeing 737
Operator: Virgin Australia
Registration: VH-VUE
Fatalities: 2 of 5 crew, 0 of 151 passengers
Aircraft Fate: No damage
Phase: Descent
Airport: (Departure) Melbourne, Victoria
Airport: (Destination) Adelaide, South Australia
VMO for this aircraft at this point was 340 kt. (From the ATSB Safety Report, p. 13) Selecting 320 kts seems about right.
I am surprised by two things here. First, the pilot flying was reacting as if a passenger. If the speed is getting too high and the throttles are already at idle, there are two options: reduce the pitch or add speedbrakes. Second, I am surprised that both pilots "expressed statements of concern and alarm." Having the speed move past the lower band of the red bars doesn't seem like the time for alarm. It is, rather, a time to do something calmly and methodically.
These are two very large control inputs, which in my opinion are indicative of panic.
The "severe turbulence" claim appears to be false.
During a high-speed descent, a sudden decrease in tailwind associated with windshear caused airspeed to approach and exceed the aircraft maximum operating speed (VMO). The flight crew did not apply speed brakes to arrest the speed increase.
In response to the airspeed rapidly increasing towards VMO, the captain (pilot monitoring) perceived a need to immediately intervene, and made pitch control inputs without following the normal take-over procedure and alerting the first officer (pilot flying).
The magnitude of the captain's control input was probably greater than intended. This was influenced by a perception that the autopilot was not controlling the aircraft so an urgent intervention was required. The magnitude of the control input caused sudden pitch changes, resulting in the injuries to the cabin crew.
Although the flight crew identified the risk of overspeed during the high-speed descent into Adelaide, they did not consider steps for mitigating that risk, or how they would manage an overspeed during the descent. This reduced the likelihood of the crew effectively responding to the unexpected increase in airspeed.
Source: ATSB Safety Report, p. 34
Will the aircraft come apart beyond VMO/MMO?
Is VMO/MMO a "brick wall" that you must never exceed for fear that the aircraft will come apart? No, not at all. The aircraft is tested at higher speeds and the aircraft must remain controllable so as to be returned to VMO/MMO without the need for exceptional pilot strength or skill. More importantly, there is no need to panic and react without thinking things through.
More about this: VMO.
References
(Source material)
14 CFR 1, Title 14: Aeronautics and Space, Federal Aviation Administration, Department of Transportation
14 CFR 25, Title 14: Aeronautics and Space, Federal Aviation Administration, Department of Transportation
Overspeed and pitch up resulting in cabin crew injury involving Boeing 737, VH-VUE, 42 NM ESE Adelaide Airport, South Australia, on 13 September, 2017, Australian Transport Safety Bureau (ATSB) Transport Safety Report, Aviation Occurrence Investigation, AO-2017-092, Final, 30 September 2020.