Is VMO/MMO a "brick wall" that you must never exceed for fear that the aircraft will come apart? No, not at all. It is a limitation you must obey, but a momentary nibble into the world beyond the "maximum operating limit speed" is not a reason to panic.
— James Albright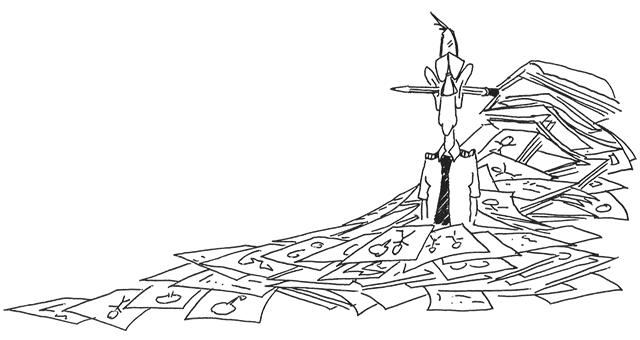 Updated:
2022-06-17

1
Design cruising speed (VC/MC)
VC means design cruising speed.
Source: 14 CFR 1
When we think of "cruising" we think of normal operations, but design cruising speed is actually greater than or equal to VMO/MMO:
The maximum operating limit speed (VMO/MMO) airspeed or Mach Number, whichever is critical at a particular altitude) is a speed that may not be deliberately exceeded in any regime of flight (climb, cruise, or descent), unless a higher speed is authorized for flight test or pilot training operations. VMO/MMO must be established so that it is not greater than the design cruising speed VC and so that it is sufficiently below VD/MD or VDF/MDF, to make it highly improbable that the latter speeds will be inadvertently exceeded in operations. The speed margin between VMO/MMO and VD/MD or VDF/MDF may not be less than that determined under §25.335(b) or found necessary during the flight tests conducted under §25.253.
Source: 14 CFR 25, §25.1505
So VMO/MMO is equal to or less than VC and "sufficiently below" VD/MD or VDF/MDF.
2
Design diving speed (VD/MD)
VD means design diving speed.
Source: 14 CFR 1
Design dive speed, VD. VD must be selected so that VC/MC is not greater than 0.8 VD/MD, or so that the minimum speed margin between VC/MC and VD/MD is the greater of the following values:
(1) From an initial condition of stabilized flight at VC/MC, the airplane is upset, flown for 20 seconds along a flight path 7.5° below the initial path, and then pulled up at a load factor of 1.5g (0.5g acceleration increment). The speed increase occurring in this maneuver may be calculated if reliable or conservative aerodynamic data is used. Power as specified in §25.175(b)(1)(iv) is assumed until the pullup is initiated, at which time power reduction and the use of pilot controlled drag devices may be assumed;
(2) The minimum speed margin must be enough to provide for atmospheric variations (such as horizontal gusts, and penetration of jet streams and cold fronts) and for instrument errors and airframe production variations. These factors may be considered on a probability basis. The margin at altitude where MC is limited by compressibility effects must not less than 0.07M unless a lower margin is determined using a rational analysis that includes the effects of any automatic systems. In any case, the margin may not be reduced to less than 0.05M.
Source: 14 CFR 25, §25.335(b)
3
Speed achieved in flight test (VDF/MDF)
How fast must the aircraft be flown in flight test? There are several things to consider.
4
Maximum speed for stability characteristics (VFC/MFC)
VFC/MFC means maximum speed for stability characteristics.
Source: 14 CFR 1
VFC/MFC may not be less than a speed midway between VMO/VMO and VDF/MDF, except that, for altitudes where the Mach number is the limiting factor, MFC need not exceed the Mach number at which effective speed warning occurs.
Source: 14 CFR 25, §25.253(b)
VMO/MMO is the lower number below VFC/MFC and VDF/MDF. Your maximum operating limit speed is below the maximum speed for stability characteristics and the demonstrated diving speed.
5
Maximum operating limit speed (VMO/MMO
How about a translation?
Bottom line: VMO/MMO is a limiting speed, but the aircraft was designed to dive at least Mach 0.05 more than MMO.
Examples
Airbus
Most manufacturers don't bother publishing the various speeds that go into determing VMO/MMO. We have a glimpse into the Airbus fleet, however, thanks to an article in their safety magazine, Control your speed . . . in cruise:
Bombardier Global 8000
The Global 8000 has an MMO of Mach 0.94 and achieved Mach 1.015 in dive tests.
Gulfstream G650
The G650 has a VMO/MMO of 340 KCAS / Mach 0.925 and achieved a MD of Mach 0.995.
References
(Source material)
Bodell, Luke, Bombardier Reveals New Global 8000 Jet Following Supersonic SAF Test flight, Simple Flying, May 27, 2022
Croft, John, Gulfstream proclaims success in G650 dive test, FlightGlobal, 1 September 2010
De Baudis, Lorraine, and Castaigns, Philippe, Control your speed . . . in cruise, Safety First, Airbus Product Safety Department, 21 January 2016
14 CFR 1, Title 14: Aeronautics and Space, Definitions and Abbreviations, Federal Aviation Administration, Department of Transportation
14 CFR 25, Title 14: Aeronautics and Space, Federal Aviation Administration, Department of Transportation