If you have a fuel leak, there might be things you can do to stop the loss of fuel. One of those things might be to shut an engine down. You might also need to move the fuel from where it is leaking, to where it is not.
— James Albright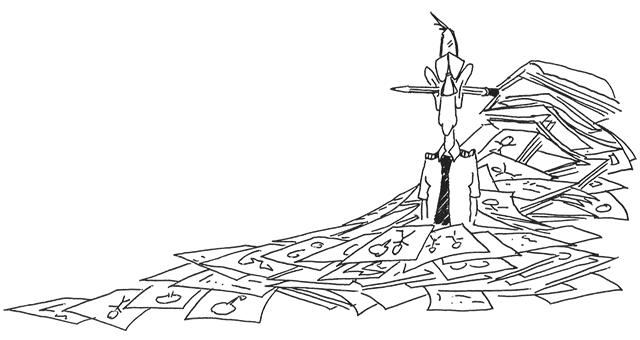 Updated:
2019-09-15
Fuel belongs in the tanks, the engines, and out the tail pipes. If you have a fuel leak, you at the very least will land with less than you thought or you may end up in a rubber life raft. But there is more to it than that. The airplane is crawling with electricity and is emanating electrons from just about every surface. Not the thing you want to mix with fuel.
I've seen a few fuel leaks over the years, the worst was in a Boeing 707, retold here.
The Gulfstream series don't have a history of this, but it has happened. In 2000, a GV suffered a leaking O-Ring to the engine fuel pump and lost 4,000 lbs in just 1.5 hours. In 2018 a G650 test crew had a fuel leak from an engine, failed to shut the engine down, and landed with just minutes of fuel in the tanks. You need to take the possibility of a fuel leak seriously.
The crew of Air Transat Flight 236 did not and turned their Airbus 330 into a glider.
Unfortunately not all manufacturers address the problem methodically. I am offering the Gulfstream G450 procedure as an example, along with a few things learned from pilots who got it wrong.!

Your first indication will more than likely be a fuel imbalance that you will attempt to correct using the fuel crossflow valve, and when that fails, the intertank valve.

Whenever you initiate a fuel transfer, you should ensure the fuel leaving one tank arrives in the other tank. Do not take your attention off the fuel system until this happens.

You could also detect the odor of fuel in the cabin if the leak is between the fuel tanks and the engines, or perhaps just notice fuel consumption is exceeding the expected 4, 3, 3, 3, 2 pattern.
You should check the FMS fuel quantity indication on an hourly basis and compare that to the actual fuel on board. If the actual quantity is much less than what the FMS predicts, you could have a fuel leak.

Get to know how well your FMS predicts fuel usage. You shouldn't see more than a couple hundred pounds difference in an hour. If the difference is negligible, zero out the difference entering DELETE into the scratch pad and onto the fuel total. That will make the next hour's comparison more accurate.
The obvious problem is possibly running out of fuel before finding a place to land. If you are over water, pointing the nose toward a runway and stopping the leak will be your focus.
Another problem will be lateral imbalance. You can find yourself unable to keep the wings level to keep the aircraft flying.
There are two possible sources of fuel leaks: the tanks or the engines and their feed systems.
Inspect the wings by looking out the cabin windows and checking the exterior cameras. A fuel leak will probably look like mist shooting backwards. A trail of mist from one wing that isn't present on the other wing is credible evidence of an exterior leak.
An odor in the cabin could be a leak from a tank or in a fuel line from the tank to the engines. Unless you have evidence of an exterior leak, you should trouble shoot as follows:
Descend below 15,000 feet
Reduce power on the affected side engine to idle, add power on the other engine to maintain steady flight.
Ensure the crossflow and intertank valves are off, then turn the boost pumps for the side of the engine at idle to off.
Wait two minutes. If the engine fails, runs erratically, or continues to run with extremely high fuel flow indications, you can assume the leak is in the fuel feed system between the boost pumps and the engine. If the engine continues to run without change, you can assume the leak is from the tank.
If the leak is between the main tank boost pumps and the engine, you will have to shut the engine down and transfer that fuel using the intertank valve to the other side as required to maintain lateral balance. Don't restart the engine in case the leak is within the engine cowl. Consider getting fire coverage on landing and getting out of the aircraft as soon as possible.
You need to measure the loss rate versus the amount of flight time you need to get the airplane on the ground. Your best option maybe to transfer as much fuel to the opposite side before it is leaked off the aircraft. Gulfstream has demonstrated up to 4,000 lbs fuel imbalance is possible.
6
Example procedure (G450)
A suspected fuel leak will most likely manifest itself as an increasing difference in fuel quantity that cannot be explained by normal differences in fuel flows between engines. It can also be identified by fuel smell in the cabin, abnormally high fuel flow or fuel flow out of range indications on one of the engines, lateral trim changes, and/or an increasing difference between the FMS-calculated fuel quantity and the quantity indicated on the fuel gauge.

CAUTION: DO NOT PERFORM THIS PROCEDURE ON THE BASIS OF ERRATIC FUEL GAUGE INDICATIONS ONLY OR DURING ASYMMETRIC TRIM REQUIREMENTS FELT DURING ACCELERATING PHASES OF FLIGHT SUCH AS INITIAL CLIMB OR NOSE HIGH OR NOSE LOW PITCH ATTITUDES.

FUEL CROSSFLOW Valve . . . CLOSED
FUEL INTERTANK Valve . . . CLOSED
Source: G450 Airplane Flight Manual, §04-14-10
As the crew of Air Transat Flight 236 discovered, cross flowing a leak downstream of the tank can easily send that fuel off the airplane where it does you no good.
FMS Single Engine Performance / Range . . . CHECK

Monitor fuel tank quantities and lateral trim requirements. Identify leak by observing one wing fuel tank quantity decreasing faster than the other, and/or slowly increasing lateral trim force.

IF FUEL LEAKAGE IS VISIBLE FROM WING TANK, PROCEED TO STEP 18.

IF FUEL LEAKAGE IS NOT VISIBLE FROM WING TANK, IT MUST BE DETERMINED IF THE FUEL LEAK IS COMING FROM THE WING TANK OR FROM THE ENGINE / ENGINE FEED SYSTEM. DESCEND TO 15,000 FEET AND PROCEED AS FOLLOWS:

Non-affected Side Power Lever . . . SET MCT

NOTE: Set power to Maximum Continuous Thrust (MCT). Refer to the G450 Operating Manual, Section 11-05-00: Engine Out Drift Down, or G450 Quick Reference Handbook, Section EB, for Engine Out Drift Down charts. For ETOPS data, see drift down speeds from the ETOPS manual.
Source: G450 Airplane Flight Manual, §04-14-10
I'm not sure why MCT is specified. Speculation is that you want to use the fuel rather than leak it.
Steady Flight . . . ESTABLISH
Affected Side, Engine Power Lever . . . IDLE

CAUTION: DO NOT START THE APU UNLESS IT IS NECESSARY FOR CONTINUED SAFE FLIGHT AND LANDING.

NOTE: The flight crew shall agree on the correct (affected) FUEL CONTROL prior to placing it in the OFF position.

Affected Engine FUEL CONTROL . . . OFF
MASTER WARN . . . DEPRESS
Affected Engine FIRE HANDLE . . . PULL (DO NOT ROTATE)
Inoperative Engine GEN . . . OFF
Inoperative ENG BLEED AIR . . . OFF
ISOLATION Valve . . . OPEN
PWR XFR UNIT (If Left Engine Failed) . . . ON (IF REQUIRED)
TCAS . . . TA ONLY

WARNING: DO NOT RESTART FAILED ENGINE AS A HIGH PROBABILITY OF ENGINE FIRE EXISTS.

Fuel Load Balance . . . MONITOR / MAINTAIN

See Section 01-03-80, Fuel Load Balancing.

Fuel Tank Quantities . . . MONITOR

If there continues to be and unexplained decrease of fuel from the affected side, proceed to Step 18.

Nearest Suitable Airport . . . LAND

See Section 04-08-30, One (1) Engine Inoperative Landing Procedure.

NOTE: Use of autothrottle during single engine approaches is prohibited.

FUEL TANK LEAK:

Affected Side, MAIN and ALT Boost Pumps . . . ON

The flight crew must now evaluate the fuel loss rate and distance to nearest suitable landing airfield. Consideration should be given but is not limited to the following: two-engine versus single-engine climb to altitude in order to achieve greater range, maximum transfer of fuel to good tank versus lateral controllability, and affected side engine failure due to fuel starvation.

NOTE: Up to 4,000 lbs. of fuel imbalance between tanks has been safely demonstrated in flight under abnormal conditions. For approach and landing with abnormal fuel imbalance and an engine shut down, be prepared to use full rudder and aileron as necessary.

FUEL CROSSFLOW . . . AS REQUIRED
INTERTANK Valve . . . AS REQUIRED

WARNING: IF INTERTANK VALVE IS USED FOR MAXIMUM FUEL TRANSFER RATES, ENSURE PROPER SIDESLIP IS MAINTAINED TO PREVENT FUEL FROM FLOWING BACK INTO LEAKING TANK. APPLY RUDDER TRIM IN THE DIRECTION OF LEAKING TANK.

Fuel Transfer to Non-Affected Side . . . INITIATE AS REQUIRED
Autopilot . . . DISCONNECT
Airspeed . . . AS REQUIRED TO MAINTAIN LATERAL CONTROL

CAUTION: IF IT BECOMES APPARENT THAT PRIOR TO LANDING ENGINE ON LEAKING SIDE WILL FAIL DUE TO FUEL STARVATION, SHUTDOWN ENGINE. SEE 04-08-10, ENGINE SHUTDOWN IN FLIGHT. OBSERVE AFM MAXIMUM FUEL IMBALANCE LIMITS PRIOR TO LANDING.

Nearest Suitable Airport . . . LAND

See Section 04-08-30, One (1) Engine Inoperative Landing Procedure, if required.

WARNING: DO NOT USE THRUST REVERSERS ON LANDING.

WARNING: DO NOT START APU AFTER LANDING
Source: G450 Airplane Flight Manual, §04-14-10
References
(Source material)
Gulfstream G450 Airplane Flight Manual, Revision 35, April 18, 2013
Portugal Accident Investigation Final Report, All Engines-out Landing Due to Fuel Exhaustion, Air Transat, Airbus A330-243 marks C-GITS, Lajes, Azores, Portugal, 24 August 2001
Please note: Gulfstream Aerospace Corporation has no affiliation or connection whatsoever with this website, and Gulfstream does not review, endorse, or approve any of the content included on the site. As a result, Gulfstream is not responsible or liable for your use of any materials or information obtained from this site.