My friend Mike (of "Stuck Mike" fame) got laid off from another job and says he might have to give up on aviation for good. So I tried to reignite Mike's passion with a gift pack of movies about flight. But which to give?
— James Albright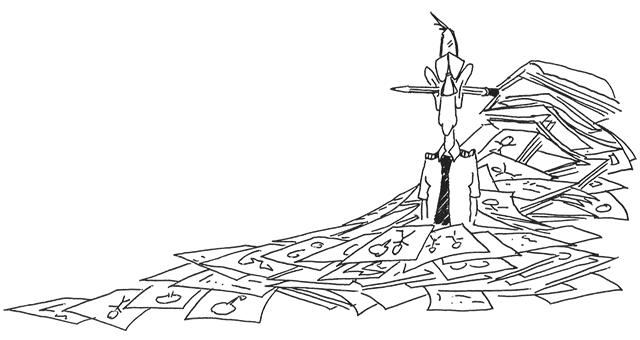 Updated:
2018-03-01
I collected all the DVDs around the house and pulled the ones that have anything to do with flying. Then I threw away any I would be ashamed to admit owning (think along the lines of "Snakes on a Plane" and you will be close). There were more than I remembered ever buying. Then it was simply a matter of doing a "rack and stack."

So here we go, a rank ordered list that seems to change every time I re-watch one of the movies.
Twelve O'Clock High — (1949)

Convinced an Air Force commander is at the breaking point, Brigadier General Savage (Gregory Peck) takes over his struggling bomber group. At first resentful and rebellious, the flyers gradually change as Savage guides them to amazing feats. But the stress of command soon takes its toll and the weary general reaches his breaking point.

During my first ten years in the Air Force (1979-1989), this movie was shown repeatedly in officer training schools in the misguided attempt to teach future commanders the need to remain detached from the troops. (So we had generations of commanders grinding their people into the earth during peacetime.) The movie also triumphed the absolute necessity of daylight precision bombing. During my last ten years in the Air Force (1989-1999), the Air Force realized that daylight precision bombing wasn't quite the success story they had originally thought. But they continued to push the detached commander line. Despite all this, the flying scenes are great and the lessons in command remain valid. (You just need to temper them when not fighting an all out war.) This is a movie I want to watch again and again every few years.

Catch-22 — (1970)

Captain John Yosarian (Alan Arkin), a B-25 bombardier flying from an Italian air base during the tail end of World War II, is trapped by the Army Air Force's convoluted logic that requires he continue to fly as long as he remains sane, but that he can't be sane because he continues to fly. From those that support the bombers to those that command them, everyone appears to have their own brand of craziness.

The novel, Catch-22 by Joseph Heller, is my favorite work of literature. The story is not so much about war, the military, or aviation, as it is about bureaucracy. I first read it in college, but as I started flying in the Air Force I saw many examples of Catch-22 and started re-reading the book every few years. (Just to make sure I was still sane.) A bit of a warning, however. The organization of the book is made purposefully chaotic. It took me a few readings to understand it. The movie is easier to follow but loses a bit of that chaos. The key for both is this: the number of missions. You can tell where you are in the time line by the number of missions the wing commander is requiring his crews to complete before rotation back home.

The Right Stuff — (1983)

This movie adaptation of Tom Wolfe's book of the same name was a box office failure that went on to be registered with the Smithsonian as historically significant. It covers the early days of USAF test pilots, the breaking of the sound barrier, and the USA Mercury space program. It did a great job of portraying the USAF and USN fighter pilot persona that helped shape the US space program.

I was in Air Force pilot training, flying the supersonic T-38, when the book came out, but didn't get a chance to read it until a year later while flying the KC-135A tanker and T-37B trainer. With half my life still strapped into an ejection seat and the other half in the more genteel life of flying heavies, I found the novel engrossing and read it several times. My only complaint about the movie was the way it treated astronaut Virgil "Gus" Grissom. The movie portrays him as a hayseed prone to panic who did just that when losing the capsule of Gemini Two after splashdown when the hatch blew open before the capsule was hooked up to the helicopter. "That hatch just blew!" he said in the movie, which seemed to mock him. Years later the capsule was recovered and it turned out Grissom was right. That being said, it is still a great movie.

Dr. Strangelove — (1964)

The full title is "Dr. Strangelove or: How I Learned to Stop Worrying and Love the Bomb." Brigadier General Jack D. Ripper (Sterling Hayden), the unhinged commander of Burpelson Air Force Base, concocts a plan to send his B-52 bombers to conduct a nuclear first strike. His British executive officer, Group Captain Lionel Mandrake (Peter Sellers) figures this out and tries to get the three-letter code to recall the bombers. Meanwhile, Air Force General Buck Turgidson (George C. Scott) is in the Pentagon "war room" and briefs U.S. President Merkin Muffley (another Peter Sellers) about the impending crisis. Muffley tries to warn the Soviets who unveil a "doomsday machine" which will automatically annihilate everyone on earth after the first nuclear bomb is dropped. At this point, Dr. Strangelove (a third Peter Sellers) recommends that the President gather several hundred thousand people to live in deep mine shafts where the radiation will not penetrate. He suggests a 10:1 female-to-male ratio for a breeding program to repopulate the Earth when the radiation has subsided. The movie ends with the first bomb dropping.

This movie is more a satire on the cold war and the seemingly inevitable push towards World War III than it is about flying, but the flying scenes are pretty entertaining too. If you grew up during the Cold War, and especially if you had a role to play with nuclear weapons, this movie will seem especially poignant.

The Red Baron — (2008)

This German-British biographical war film is one that many with my Air Force pedigree hated because it plays fairly loose with history. Baron Manfred von Richthofen (Matthisas Schweighöfer) becomes the greatest fighter pilot of World War II through skill and superb tactics. The movie doesn't do von Richthofen's true biography justice and didn't do well with the critics.

But I liked it. Many of my Air Force generation tend to romanticize fighter pilots and the concept of "one vee one" air combat. I believe that kind of chivalry did actually exist at the start of WWI but it came to an end before that war did. (This is USAF heresy.) I think this movie does a good job portraying this idea. I can watch this movie over and over again, even knowing it isn't faithful to history.

The Great Waldo Pepper — (1975)

This movie is set in the late twenties and follows World War I veteran pilot Waldo Pepper (Robert Redford), who missed the opportunity to fly in combat. Though that war began with aerial aces flying as chivalrous knights, it ended far differently. Pepper feels he has missed out on the glory of aerial combat and takes up barnstorming to make a living. A competitor, turned partner end the movie in mock combat with the defeated offering the victor a salute.

Though the movie didn't do well at the box office, it is a favorite for many aviators. It is a charming movie about a time our generation will never know. I liked the flying scenes, the story, and even the lessons those stories had to tell.

Airport — (1970)

This movie is about an airport manager (Burt Lancaster) trying to keep his airport open during a snowstorm, while a suicidal bomber attempts to blow up a Boeing 707 inflight for the sake of insurance money. The aircraft's captain (Dean Martin) portrays the steely eyed captain, but much of the action is taken by the crusty mechanic (George Kennedy) who is tasked with getting a stranded airplane off the only remaining open runway in time for the injured airliner's return.

At the time I was reading everything Arthur Hailey was writing and in 1968 his book "Airport" was something new for me. I was growing up in Hawaii and the skies of southern Oahu were often taken by Boeing 707s flown by Pan American World Airways. The movie captured for me life around an airport and flying large jets. I'm not saying it inspired me to a career in aviation, but perhaps it started that inspiration.

Flight of the Intruder — (1991)

This movie is based on the excellent novel of the same name by Stephen Coonts. Coonts was a Navy Intruder pilot. The story centers around Navy Lieutenant Jake Grafton (Brad Johnson) who loses his bombardier on a mission that turned out to be meaningless. In search of a meaningful mission, he schemes to fly a mission which secretly deviates into Hanoi.

The movie was panned by critics, saying there were plot inconsistencies and the special effects were subpar. I thought the movie did a good job of showing a side of naval aviation we suspect but don't often see. I liked it.

Memphis Belle — (1990)

This film follows the crew of the Memphis Belle, a B-17, in 1943. They become the focus of attention as they near their 25th mission, at which point they can rotate home. The Army Air Force wants to use them stateside to help sell war bonds.

I believe the movie is based very loosely on a documentary made during the war, which was based very loosely on an actual B-17 that did indeed fly 25 missions and is now on display at the USAF Museum at Wright-Patterson Air Force Base in Dayton, Ohio. It is an enjoyable movie and the flying scenes are pretty good.

Flying the Feathered Edge — (2014)

This is more of a documentary than a movie, but it provides a part of aviation history that is required viewing for any aviator. It shows Bob Hoover's life as a pilot from the graceful beginning to the graceful end.

Many pilots can remember the first time they saw Bob Hoover perform at an air show and many even credit him for the inspiration that caused them to take to flight. I'm not much of an air show fan and I don't think I've ever seen him perform. But his history is an inspiration: Learned to fly as a teenager, enlisted in the Tennessee National Guard, sent to flight training, sent to Casablanca to flight test newly assembled aircraft prior to combat, flew Spitfires in combat, shot down and captured, escaped from his prisoner of war camp and stole a German Focke-Wulf Fw 190 to effect his rescue, went to test pilot school, flew as a test pilot for the Air Force and the North American Aviation company, and spent many years flying air shows inspiring generations of pilots. He retired at the age of 77 and passed away at 94.

Battle of Britain — (1969)

This film is a fairly accurate account of the Battle of Britain, which took place following the evacuation of British troops from Dunkirk, France. The British set up an air defense of London that has to be adjusted along the way, but in the end leaves the Germans with more losses that they could absorb, so the Battle of Britain was a win for the British. The flying scenes are spectacular, at least for the day.

One of the military lessons that may not have received its due in the movie was the fact that even an air war favors the home team. When a British aircraft was shot down, if the crew managed to bail out they ended in friendly territory and were available to get back in the fight. If the same happened to a German aircraft, the crew ended up as Prisoners of War. The Germans not only lost pilots, but experience.

Zero Hour! — (1957)

This film is from a screen play by Arthur Hailey, following a former Royal Canadian Air Force fighter pilot, Ted Striker (Dana Andrews), who is haunted by decisions he made during the war. He finds himself on an airliner where half the passengers and both pilots are incapacitated by food poisoning.

If this sounds familiar, it should. The 1980 comedy Airplane! is almost a scene-by-scene, line-by-line replay of the original, but funny. As funny as Airplane! is, Zero Hour! is actually pretty good. You will have a hard time finding it, so if you want to see it, drop by my house with a six pack and we can watch it together. If you've seen Airplane! twenty times, you will appreciate this film even more. I like it so much I stitched together 8 minutes of both into one: Zero Hour! vs. Airplane!.

Airplane! — 1980

Many believe Airplane! is a parody of the movie Airport, but it in fact is taken almost scene for scene from the movie Zero Hour! The movie stars many serious actors in their first try at comedy, making the movie that much more a classic.

When the movie came out in 1980 I had just earned my Air Force pilot wings and was just getting qualified as a KC-135A copilot. I had about 200 hours of total flying time and was just getting comfortable as a cockpit crewmember in a large aircraft. Years later I was the captain in a Boeing 707 and I've lost count of the number of times someone came into the cockpit prior to landing and said, "I just want to tell you good luck. We're all counting on you."

Flyboys — (2006)

Flyboys is a World War I drama that follows a group of Americans who volunteer for the Lafayette Escadrille, about a year before the U.S. entered the war. It was widely panned because it was so historically inaccurate.

Historically inaccurate is an understatement. But the story is good, the flying scenes are entertaining, and it does capture the idealism of the volunteer pilots and how chivalry eventually died in this war.

Flight of the Phoenix — (1965)

Jimmy Stewart plays the pilot of a Fairchild C-82 flying in Libya caught up in a sandstorm which disables the engines and forces a crash landing in the desert, too far away to walk back to civilization or to expect rescue. A German aeronautical engineer convinces the group they can salvage parts from the broken airplane to construct a new airplane. And that's what they did.

I've read that the movie didn't do well because it was too grim and implausible. I found it grim but plausible. The story is interesting and along the way you will get some aeronautical engineering.

The Blue Max — (1966)

This is a British war film about a German fighter pilot on the Western Front during World War I. the pilot, Bruno Stachel (George Peppard) dreams of one day winning Germany's highest medal for valour, The Blue Max. Unlike most of his fellow pilots, Stachel is from the common class and, because of that, ends up being a propaganda tool for the Imperial German Army.

Purists will tell you the movie is flawed in accuracy but the flying scenes are pretty good. I don't know enough about the history but I did like the flying scenes as well as the story.

Hot Shots! — (1991)

This movie is a parody of the 1986 film Top Gun and others. It follows ace pilot Topper Harley (Charlie Sheen) through fighter weapons tactics school and onto the Mediterranean for a showdown against an Iraqi nuclear powerplant.

I was once in a class with several graduates of the Navy Fighter Weapons School (the real Top Gun) and asked about the movie Top Gun. They each said that movie was pure farce and if I wanted something more realistic, Hot Shots! was a better choice. I'm sure they were pulling my leg, but it is a better movie.

The Aviator — (2004)

This is biographical drama of Howard Hughes, played by Leonardo DiCaprio. It centers around Hughes test flights of various airplanes, funded by inherited wealth, as well as his rivalry with Pan American World Airways founder Juan Trippe and his own acquisition of Transcontinental & Western Air (TWA) which he renames Trans World Airways.

The movie did very well with the critics and I liked it too. While it gives Hughes too much credit and demonizes Juan Trippe (Alec Baldwin) more than it should, the essence of what is shown is about right, I think. I also liked the way it demonized Senator Owen Brewster (played by Alan Alda) of Maine, a loathsome individual. If anything, the movie doesn't treat him harshly enough.

Fail Safe — (1964)

This was a Cold War thriller based on the 1962 novel of the same name. It portrays what goes on during a nuclear showdown between the United States and Russia in three interesting arenas: the headquarters of the Strategic Air Command, The White House, and with a SAC General who must pilot a bomber to offer the Soviet a reason not to go to war.

I heard that this movie gave SAC pilots nightmares and I think that is believable during the height of the Cold War. I pulled SAC nuclear alert duties for almost two years during the tail end of that war and while we had one pilot cashiered for "locking up" under pressure, it was a rare thing. It is a sobering movie, this.

Thirty Seconds Over Tokyo — (1944)

This movie was put together just two years after the actual bombing raid that gave it its title. Colonel Jimmy Doolittle (Spencer Tracy) puts together a group of Air Force B-25 crews to learn how to takeoff from an aircraft carrier so as to bomb the Japanese homeland, which had never been done thus far in the war. The raid was a huge morale boost for the United States and a terrible blow to the Japanese belief in a divine providence.

General Jimmy Doolittle has long been one of my heroes in life, ever since I first read about him while in high school. I was severely disappointed by the movie when I first saw it, because the movie gives him very little of the story. While it respects what he did, I suspect Spencer Tracy wanted to play Doolittle but couldn't be bothered to give the movie much more time. So it was disappointing. General Doolittle wrote an autobiography many years later, I Could Never Be So Lucky Again, that is excellent. So motivated, I watched the movie again and was again disappointed. But there was a scene there that brings home the need for checklist philosophy. Nobody was sure the B-25s could actually get into the air from the aircraft carrier until Doolittle made the first takeoff. Seven aircraft back, the character played by Van Johnson had his shot. Click here to see what happened.

The High and the Mighty — (1954)

When a DC-4 develops engine problems on a trans-Pacific flight and the pilot loses his nerve, it is up to the washed-up co-pilot Dan Roman (John Wayne) to slap some sense into the captain.

The screen play was written by Ernest Gann, someone who knows a thing or two about aviation. The story, then, is pretty good. But there are technical flaws here and there that detract if you know a thing or two about aviation. How, for example, can you move all the plane's luggage from nose to tail and not have control problems. Why would the captain elect a ditching hundreds of miles at sea when closer is clearly attainable? So it is a good movie with flaws, one that I haven't bothered to re-watch

Command Decision — (1948)

This is something like the very good movie Twelve O'Clock High from the perspective of the division commander above the group. That means more politics and less flying. It has a stellar cast, including Clark Gable as the main character, Brigadier General Casey Dennis.

There are a few technical problems with the movie that I want very much to overlook for the sake of the underlying message. Clark Gable was a B-17 waist gunner on five combat missions and brings some actual background knowledge, but that knowledge isn't applicable to anything shown in the movie. The movie was critically acclaimed but didn't win any awards. It certainly isn't among my favorites, but it isn't bad.

Island in the Sky — (1953)

This drama was based by a 1944 novel of the same name, by Ernest Gann, which was loosely based on a true story. It is considered a classic because of its ground breaking realism. It is more a movie about winter survival than it is a flying moving of the Douglas C-47 Skytrain.

I'm not sure I like this movie at all. It does give you a slice of aviation back in the days the odds of a Point A to Point B trip ending at Point B were far from certain. It does give a view of the aspect of command placed on the captain of a flight that goes beyond the airplane. But some of the survival decisions, to my untrained eye, don't seem quite right. Of course, I might be wrong.

Aces High — (1976)

This movie depicts a Royal Flying Corps squadron in the First World War during a week of battle, illustrating the dynamics of the squadron pilots where the average survives only 14 days. A school boy classmate of the squadron commander arrives as a naive plebe and progresses to a pilot able to survive, only to be killed by a midair collision.

The flying scenes are pretty good and I would classify the story as pretty good as well. It is grim, to be sure, and paints a dim picture of British army leadership. But this was during the stalemated trench warfare of the time. From my understanding, the movie gives a fair portrayal of the history of the time.

Apocalypse Now — (1979)

This film about the Vietnam War in 1969 and follows Army Special Operations Officer Captain Willard (Martin Sheen) and his order to "terminate with extreme prejudice" an Army Colonel (Marlon Brando) who has gone insane in the field.

This isn't really an aviation movie but there are great aviation scenes with helicopters and F-5 fighters. There are also memorable quotes that make it worth watching. If you want a good movie about the Vietnam War, "Platoon" might be a better choice. But if you can endure the length (The "redux" version is 3 hours 22 minutes), this is a good movie.

Broken Arrow — (1996)

This film is about an Air Force bomber pilot (John Travolta) who has been passed over for promotion several times and concocts a plan to steal two nuclear weapons, ransom the U.S. government, and retire as a part owner of Volvo off the proceeds.

I have the same reaction to every John Travolta movie I've ever seen: I wish I didn't like it so much. Why? Because he is a loathsome individual who is a worthless pilot who proclaims himself as a marvelous pilot. I've met two eye witnesses to the fact he is a dangerous pilot, one in the Gulfstream II and the other in the Boeing 707. The fact he portrays himself as a Qantas Boeing 747 captain is revolting. So he and I have three aircraft in common. I wish it were not so. This is an implausible movie, but it is entertaining.

Air America — (1990)

A comedy about American pilots flying in Laos during the Vietnam War, following a down and out Los Angeles helicopter pilot (Robert Downey Jr) who loses his FAA license and agrees to fly for the CIA. He discovers the operation is using drug money to fund the "police action."

This is a highly inaccurate film with a plot that does a lot of the war effort a disservice. That being said, it can be funny at times.

Tora! Tora! Tora! — (1970)

This war drama centers on the days leading up to the bombing of Pearl Harbor on December 7, 1941. The Japanese plans for regional expansion are hindered by a U.S. trade embargo. The Japanese military is convinced the U.S. can be taken care of by a decisive blow against the U.S. Navy in Hawaii.

Hawaii was a relatively quiet place when this movie was filmed in the late 1960s and I remember looking up at the skies on Oahu one day to see a squadron a 1940s era Japanese Zeros flying south to Pearl Harbor. When the film came out we could hardly wait to see it. We loved it, at the time, but the critics hated it. It is slow, the dialog is filled exposition, and it is just too long a movie. My dad was the executive officer on a Navy ship at the time of the filming and showed us how much of the film was altered to hide the modern Pearl Harbor. They did a pretty good job with what they had and I still think the flying scenes are pretty good. All that being said, it remains a pretty good (but not great) war film.

The Bridges of Toko-Ri — (1954)

This movie is about carrier aviation during the Korean War and follows Navy Lieutenant Harry Brubaker (William Holden) following his recall to active duty. He is befriended by the task force commander, who gets to know Harry's family while visiting Japan. In the end, Brubaker dies for his country, causing the task force commander to say, "Where do we get such men?"

The movie is based on the James Michener novel of the same name, which was quite good. It might be considered a bit "corny" by today's standards, especially the scenes of Brubaker's family, but it was a different time back then. The flying scenes are good and I think the movie adaptation was true to the original story.

Pushing Tin — (1999)

The film centers around a "top gun" of air traffic controllers, Nick Falzone (John Cusack), who loses "it" after being confronted with a new controller who might actually be better.

If you know anything about Instrument Flight Rules aviation, as a pilot or a controller, you will find a lot to hate about this movie. But if you manage to not take it (or yourself) too seriously, you will find it very entertaining. My only regret is that the flying public will view this and think it resembles reality. It does not.

Strategic Air Command — (1955)

This was one of four movies of the era showcasing the Strategic Air Command and its important role in the opening days of the Cold War. It features a professional baseball player (James Stewart) who was a World War II bomber pilot, recalled back into SAC.

Jimmy Stewart really was a B-17 instructor pilot and a B-24 squadron commander during World War II. He had 20 combat missions. He was the real deal. The movie has some good photography and I suppose the plot is pretty good too. The movie seems a bit dated today, but it is worth watching.

Die Hard 2 — (1990)

The Die Hard series sees New York City Police offer John McClane (Bruce Willis) facing the bad guys in one thriller after another, and Die Hard 2 is no exception. He finds himself at Dulles International Airport, waiting for his wife's plane, just as a South American terrorist plans on shutting down the airport for his own evil ends. It is up to McClane to save the day.

This movie requires you to suspend any knowledge you have about aviation (and physics) to really enjoy the action, but that will pay off for you. It is quite a good, action-packed, thriller. Along the way you will see how simply changing the ILS field elevation can bring down an airliner. Who knew?

1941 — (1979)

This comedy follows the lives of several Southern Californians caught up in war nerves just a week after the bombing of Pearl Harbor. While half the population is unrealistically on edge and the Army's local general doesn't believe an attack in imminent, an incompetent Japanese submarine crew is planning an attack.

It is rumored that even the film's director, Steven Spielberg, acknowledge this movie was awful when it first came out. But one of its stars, John Belushi, was riding high on other successes and many came to see it just because of him. That's certainly why I saw it. The movie hasn't gotten any better over time, though I do like every scene with Belushi.

Those Magnificent Men in Their Flying Machines — (1965)

This parody is set in 1910, when aircraft were fragile and wealthy newspapers awarded prizes for milestones in aviation, including various air races. This one was to reward the fasted aircraft from London to Paris.

The most notable thing about this movie are the reproductions of various 1910-era aircraft. Six of the 20 aircraft built for the movie actually flew. That being said, it is a silly movie that hasn't aged well with time.

Flying Leathernecks— (1951)

John Wayne shows up as a new squadron commander on a mission to prove that close air support can help the ground troops without getting the good guys in the process. He is put in place of a second command who seems to never get nominated for command because he doesn't understand how to prioritize the mission over people.

While to movie plays true to history the flying scenes are pretty awful, the acting poor, and the plot is less than engaging. The worst sin, however, is the movie fails to teach. The cause of close air support is a good one, but the movies doesn't spend much time on how it can be done properly.

633 Squadron — (1964)

The plot surrounds 633 Squadron's assignment to take out a V-2 rocket fuel plant in Norway during World War II. The Germans somehow constructed the plant underneath a huge bolder. The fragile Mosquito bombers, somehow, were able to blow the bolder onto the plant and the good guys win.

There is nothing wrong with this movie that a history book and some acting lessons couldn't fix. But, on the other hand, this movie about Mosquito bombers was better than the movie named for it: Mosquito Squadron. I think there is a cadre of Mosquito bomber fans who like the flying scenes on this otherwise forgettable movie.

Fire Fox — (1982)

The bad guys develop a fighter that is years ahead of the good guys, so the good guys find a retired USAF pilot (Clint Eastwood) to steal it.

Dumb, dumb, dumb. The displayed technology is dumb. The plot is dumb. The flying scenes are dumb. How can such a good actor makes such dumb movies? They wasted a lot of money on special effects but the public didn't buy it and the movie was a critical and box office failure.

Wings — (1927)

This silent movie was set during World War I was directed by William Wellman, who had combat pilot experience in that war. The film required 300 pilots, 3,500 infantrymen, and aircraft from the U.S. Army. The budget was huge for the time. The plot, as soon became almost a formula for the genre, involved two guys competing for the affections of the same woman, enlisting, becoming pilots, and so on.

The movie won an Academy Award for Best Picture in 1929 and became the standard for all future aviation movies. So will you like the movie, almost a hundred years later? It depends. Do you like (or have you ever heard of) Clara Bow? If the answer is yes, you will appreciate it for the art of it. If the answer is no, you might still find the aerial combat scenes to be very interesting. (Or you might find it a bore.)

The Spirit of St. Louis — (1957)

This film is based on Charles Lindberg's (Jimmy Stewart) 1927 flight from Long Island, New York to Paris, France in 1927. The film was a box office bust at the time, but has gained acceptance over the years. The Smithsonian now calls it a classic.

I think most pilots will like this film, because of the portrayal of the challenges of long duration flight. I think it may be a bit tedious for others, or for pilots on a second viewing.

Always — (1989)

I believe this is supposed to be a remake of the 1943 classic "A Guy Named Joe," only portraying the stories of pilots fighting fires, not wars. It follows a particularly reckless pilot named Pete Sandich (Richard Dreyfus), who continues to fly by his own rules, despite his girl friend's protests. He gets himself killed after a bit of "daring do" and spends the rest of the movie trying to let go of his mortal love.

This is a love story wrapped around a flying story, giving up a lot of realism for the sake of the plot. If you are a real fire fighting pilot, I would appreciate your thoughts. I think this movie does the real fire fighters a disservice, portraying them as an undisciplined lot. I hated everything about the flying scenes except the first one, which I've captured in a link below the photo.

Jet Pilot — (1957)

A Soviet defector lands a jet fighter aircraft on an American airstrip. The base commander, Air Force Colonel Jim Shannon (John Wayne) is surprised to find that the pilot is an attractive woman, Lieutenant Anna Marladovna (Janet Leigh). When she asks for asylum, but refuses to disclose any military information, Shannon is assigned to seduce her. They fall in love. Worried about the possibility of deportation, Jim marries her without permission.

Jet Pilot was designed to showcase new Air Force jet aircraft in 1949. But by the time the movie was finally released, eight years later, the aircraft in the film had become obsolete and the cinematography just as dated. All of that was made worse because the story itself is a bit silly.

Hell's Angels — (1930)

This was one of the earliest sound-action films of the era and was quite controversial in that several pilots died in its production. It follows two British brothers and a fellow Oxford student from Germany. Each joins their respective country's Air Force. The two brothers end up in affairs with the same woman.

While the movie never turned a profit and some of its actors were panned, it met with critical praise and it continues to draw praise. I didn't much care for it on any level.

Mosquito Squadron — (1969)

This movie was made in tribute, I think, to the de Havilland DH.98 Mosquito, twin engine fighter-bomber, an airplane made almost entirely of wood. The plot follows a flight lieutenant who loses his squadron leader, seeks to comfort the widow, and, well, you know.

Awful, just awful. The flying scenes, the acting, the story, all of it. I tend to collect aviation films and the only reason I kept this one is to prevent me from buying it again.

Fate is the Hunter — (1964)

Airline pilot Jack Savage (Rod Taylor) is blamed for losing a twin-engine airplane, its passengers, and all but one flight attendant after losing an engine after takeoff and then shutting down the second engine. Most of the plot follows an official of the airline (Glen Ford) trying to figure out what happened. The lone surviving flight attendant recalls that Captain Savage placed a cup of coffee on a console that spilled in turbulence. So the second fire warning was caused by the spilled coffee and the pilot is exonerated. It wasn't his fault.

Yes, the movie is just that dumb. And the flying scenes are just as stupid as the plot. The movie has no relation to the book of the same name, though the author of the book, Ernest K. Gann worked on the early drafts of the movie's scripts. He was so unhappy with it, he asked to have his name removed. There is only one thing that could have helped this movie: a laugh track.

Top Gun — (1986)

This movie was a commercial success with the public, critics, and a segment of the pilot population (more on that below). It follows a young fighter pilot (Tom Cruise) going through the Navy's school for fighter weapons tactics, Top Gun. He has personal demons to face, and of course there is a love interest. He is put into the fight somewhere in the Indian Ocean where his demons almost do him in. In the end, of course, those demons are defeated and the good guys win.

On first viewing I hated everything about this movie for its portrayal of military pilots, the culture of the military flying squadron, and its aerial combat scenes. Since then, I've spent some time in cockpits with the pilot who was the U.S. Navy advisor to the film, and an accomplished F-14 pilot. He convinced me that the flight scenes aren't as fake as I thought. As for the rest of it, he says he tried hard to correct the way pilots are portrayed in the film but, in the end, the studio wanted it that way. I still hate it and don't care to ever see it again.