Thirty years ago spatial disorientation was a leading cause of military aircraft accidents and it may still be. In the civilian world of transporting people and things from Point A to Point B, it takes a much smaller toll because very few of us intentionally pull more than a G and a half or ever venture beyond a standard rate turn. But in the world of instrument flight, it is a threat.
— James Albright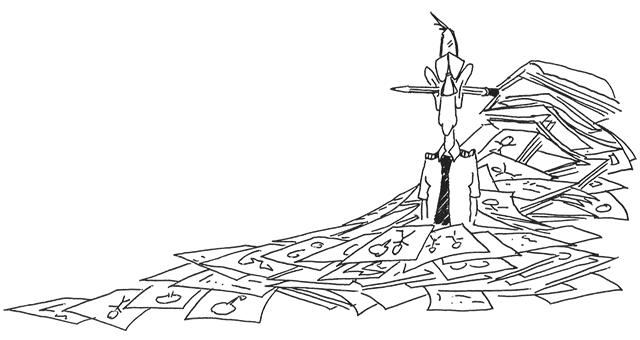 Updated:
2018-01-20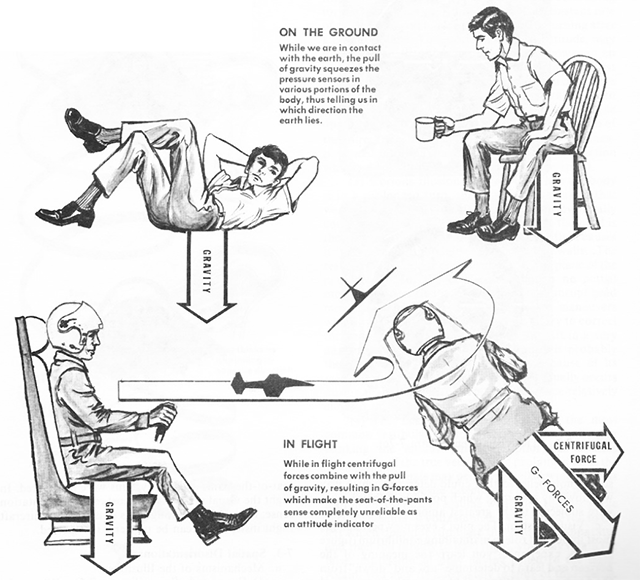 Somatosensory System,
from AFM 51-37, Figure 7-3.
The cure, for an instrument pilot, is to stay on instruments. But sometimes that is easier said than done. The cure, in that case, is knowledge. If you know about what can happen, you will be better prepared to deal with it when it does.
I was in the right seat of an Air Force Boeing 707, while one of the sharpest pilots I've ever known was in the left seat. We were both instructor pilots and the night was for proficiency in receiver air refueling. It was a moonless night over the ocean with no external references other than the lights on the tanker. He was doing a great job until the first turn. "Take the airplane," he said. "Take it now." I took the aircraft and he moved his head from the tanker to his attitude indicator. He said he got the leans all of a sudden. He never experienced them before, but he knew what the problem was before it happened.
1 — Common terms of spatial disorientation
2 — Types of spatial disorientation
4 — Illusions leading to spatial disorientation
5 — Somatogravic illusion mitigation strategies