Despite what Hollywood would have you believe, panic is actually quite rare in society. People, for the most part, are not prone to wildly screaming and running about, proverbial chickens with their heads cut off. Pilots, as a subset of society, tend to be even more level headed. But if you remove the hysteria and narrow the definition of panic to "fear causing people to either become afraid to act or prone to rush to do something without thinking first," well there is evidence we have had a fair amount of that in cockpits over the years.
— James Albright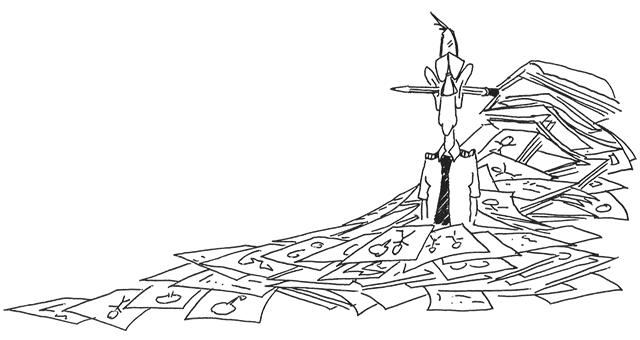 Updated:
2015-04-01
If you have ever been faced with the fear of acting, the best solution is as near as the pilot sitting next to you. "What are our options?" is a good question to start with and the discussion can unfreeze your brain. If the other pilot has gone into Zombie mode, pick up the checklist and start browsing. Doing something, even reading, can get you unstuck.
What about the opposite problem, rushing to act before thinking?
For that I recommend you adopt what we used to do when airplane engines were prone to blow up and having a cabin fill with smoke was just another day at the office. You should catalog the complete list of things that require immediate action and then practice those until you can do them without fail. "Immediate" means within a second. For me, flying a Gulfstream G450, the list is only four items long:
So that's my list. I have the procedures down so there is no time to panic. I know that everything else gives me time (a few seconds, at least) to think things through and if I feel rushed I should tell myself to slow down.
So I don't see a reason to panic. Ever. Here are two opportune times not to panic:
Engine Failure — If you are flying a multi-engine transport category aircraft certified under 14 CFR 25, the loss of an engine is assumed. Losing one is no time to panic. But there is evidence many pilots do.
Stalls — Most large transport category aircraft are filled with stall warning and prevention systems that give us ample warning that our wings are getting close to aerodynamic stall. We practice with these in the simulator, treating the warning as if it is the killer event itself. But it isn't. Getting a stick shaker is no time to panic, it is time to react calmly and aggressively reduce the angle of attack. Even if you somehow find yourself in a stall, there are options.
There are other excellent times not to panic, but these are a few that seem to give some pilots problems. For these two, however, there are solutions: Preventing Panic.
2 — A good time not to panic: engine failure
3 — A good time not to panic: stalls